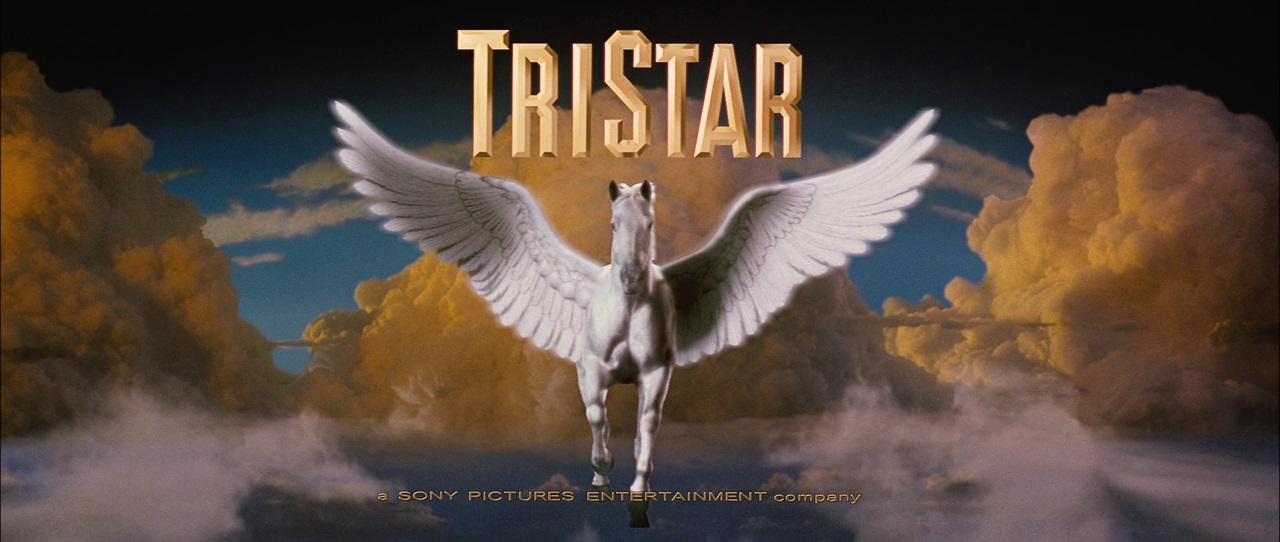 Tristar Pictures (spelled Tri-Star until 1991) is a film distributor. Founded in 1982 as a subsidiary of Columbia Pictures, TriStar was purchased along with its parent company by Sony in 1992. While the studios continued separate labels for theatrical releasing in the United States (though a single entity, Columbia TriStar Films (now Sony Pictures Entertainment), in Europe and elsewhere), their video and television libraries were merged. Prior to the purchase of the Muppets by the Walt Disney Company, Columbia TriStar Home Entertainment was the primary distributor of Muppet products, including the first three features and The Best of the Muppet Show DVD releases, and many volumes of Bear in the Big Blue House. Sony Pictures Entertainment still has distribution rights to The Dark Crystal, Labyrinth, The Muppets Take Manhattan, Muppets From Space, and The Adventures of Elmo in Grouchland. TriStar Pictures (originally spelled "Tri-Star") was formed in 1982 as a joint venture between Columbia Pictures (then owned by the Coca-Cola Company), HBO, and CBS, hence the name of the studio. Originally it was known as "Nova Pictures" until the name was changed on May 16, 1983 in order to avoid confusion with PBS's hit science series Nova. CBS was the first joint-owner who dropped out venture on November 15, 1985 and sold its interest to Columbia Pictures for $48 million. In 1986, HBO sold its shares in Tri-Star to Columbia as well and formed HBO Pictures. On December 21, 1987, Tri-Star Pictures, Inc. was renamed to "Columbia Pictures Entertainment, Inc." and Coke merged Tri-Star and Columbia to become "Columbia/Tri-Star", of which Coca-Cola owned 80% of its stock. In late 1987, most of Tri-Star's releases were copyrighted under the "Columbia Pictures Entertainment, Inc." name until mid-1988, when it was reverted back to "Tri-Star Pictures, Inc.", as a new entity with that name was incorporated on April 13. In January 1988, CPE's stocks fell a little and Coke decreased its shares in CPE to 49%. On November 8, 1989, Sony Corporation of Japan acquired Columbia Pictures Entertainment for $3.4 billion. On August 7, 1991, under Sony Pictures Entertainment, the hyphen (-) was taken off of the name to refer it to the current CamelCase-style name, "TriStar". Early on, (with a few exceptions), TriStar's films were released on Home Video by either RCA/Columbia Pictures Home Video (now Sony Pictures Home Entertainment), CBS/FOX/Key Video (now 20th Century Fox Home Entertainment), or Thorn-EMI/HBO/Cannon Video (now HBO Video). In 1988, following Columbia's buyout of TriStar, Home Video distribution of films produced by the studio moved exclusively to RCA/Columbia. From 1984 to 1994, TriStar also distributed films produced by Carolco Pictures; these were released on the International Video Entertainment and Live Home Video labels (now Lionsgate Home Entertainment), often with TriStar's logo cut. Cliffhanger is the only Carolco film in which the rights were retained by the original distributor. Can be found on TriStar movies from the '80s and early '90s, particularly The Muppets Take Manhattan, Birdy, Red Heat, Total Recall, Night of the Creeps, Short Circuit 1 & 2, Steel Magnolias, Rad, Hook, Glory, The Monster Squad, Rambo: First Blood Part II, Rambo III, L.A. Story, the first two Look Who's Talking movies, Labyrinth, and Sniper, among others. This logo made its first appearance on Where the Boys Are '84 as TriStar's first released film and then on The Natural, TriStar's first produced film and officially ended with Cliffhanger. Strangely, this logo replaces the 1993 logo on ABC Family's print of Matilda. The trailer logo is rare and seen on previews of TriStar films from 1991-1993, such as Bugsy, Candyman, Sniper, Cliffhanger, and Sleepless in Seattle (though the latter uses the next logo on the main feature). The silent version can also be found on the 1999 VHS of The Muppets Take Manhattan. Many video releases of Carolco productions remove this logo, but it's preserved on some films, such as Pound Puppies and the Legend of Big Paw, DeepStar Six, Universal Solder, Rambo: First Blood Part II, Basic Instinct, current releases of Rambo III, and streaming prints of Terminator 2: Judgement Day, as well as being present on the 2012 UK theatrical re-release of Total Recall. This plasters the 1st Carolco logo on recent releases of films like Angel Heart and Extreme Prejudice, and the 2nd logo on Rambo: First Blood Part II (sometimes with the Carolco jingle). Also seen on The Kiss (including the Canadian Astral Video VHS), and on the original MGM/UA Home Video VHS release of Breakin' 2: Electric Boogaloo, a Cannon film released by TriStar originally (the current DVD version has it replaced with the 2001 MGM lion, though it was retained on a Chinese bootleg Blu-ray of the film, strangely with the Cannon jingle intact). The HBO VHS release of Places in the Heart remove this logo, while it is retained on the DVD release. It's also retained on Paramount's official YouTube print of Ironweed, being it uses the same master found on the Olive Films DVD and Blu-ray. It may have also been seen on original theatrical prints of the first Silent Night, Deadly Night film, but these particular prints have more than likely been destroyed in the aftermath of that film's controversy and subsequent withdrawal from theaters.
Ad blocker interference detected!
Wikia is a free-to-use site that makes money from advertising. We have a modified experience for viewers using ad blockers

Wikia is not accessible if you've made further modifications. Remove the custom ad blocker rule(s) and the page will load as expected.