https://images-na.ssl-images-amazon.com/images/I/51X4ETSFVJL.jpg https://images-na.ssl-images-amazon.com/images/I/51MFFA2GRTL._SY445_.jpg
Three great fantastic tabs used on Friday, September 29, 2017 @ 5:19 AM to 9:00 PM. Simply instead of Dot, it's Dash. They include "Walk Around The Block With Barney" released May 4, 1999, the 1997 VHS of Winnie The Pooh And The Honey Tree released February 4, 1966, and this new tab. With this first one, Barney and his friends were taking a walk around the neighborhood. They saw Miss Bouffant, Mr. Green, Miss Marigold, Mr. Cannoli, and Mrs. Pennypacker. Sooner at this ending, they must sing "I Love You". Then this next tab, Pooh cannot get down the honey tree because of bees so Christopher Robin wants Pooh and his friends to get Pooh down in the Hundred-Acre Wood. Then last, there own simply third here and final tab where Kevin searched by voice while he waits for the pages from 12:00 PM to 5:59 PM in the afternoon.
https://pbs.twimg.com/media/CbqgFRwWwAAk57_.jpg
For last night Kevin disappoints that it's time for bed there on Thursday, September 28, 2017. Friday, September 29, 2017 where Kevin was getting ready to record the song to the tune of every Spot story. This morning Kevin was going to Steps while he waits for Ms. Liz with Mr. Demitry. Kevin went outside to see Ms. Liz to drive there today there while Demitry stayed inside. First, Ms. Liz was taking her son Ryan to his school. That means they'll see Kevin Monday. Then Ms. Jessica was driving down to Steps with Miss Deb, Kevin and their friends. Then Kevin got to the iPad with some headphones. He listened to the opening and closing to the 1997 VHS of Fun And Fancy Free. Then everyone drove right to Flips. Just like where they do that for Laffs here with Ms. Toni. Everyone took a turn bouncing on their trampolines while Miss Deb was using her cell phone with pictures for them jumping today. Sooner after that, Kevin wants to use them on Twitter when they come back for Miss Deb's computer. Songs about some trampolines like "Mary Had A Trampoline" or "Jump Jump Jump Your Trampoline" or "The Alpha Trampoline Song" or "Twinkle Twinkle Little Trampoline" or "Old MacDonald Had A Trampoline" or "Jump River". Old MacDonald Had A Trampoline E-I-E-I-O And On That Farm He Had A Trampoline E-I-E-I-O With A Jump Jump Here And A Jump Jump There Here A Jump There A Jump Everywhere A Jump Jump Old MacDonald Had A Trampoline E-I-E-I-O. Then everyone drove back to Steps in the rain there to have lunch. Soon after lunch Kevin went back to the iPad with some headphones. He listened to the opening and closing to the 1999 VHS "Barney's Night Before Christmas". He also listened to two great plots of The Puzzle Works. Mr. Bud was using addition for Kevin while Kevin writes out the answer. Then everyone went upstairs to do hobby development. They played Wii Bowling for today. They also watched a movie called "Return To Halloweentown" but Miss Deb wants her friends to watch that spooktacular movie for Halloween. Then everyone did a fire drill in the rain. Kevin doesn't want to get wet, he suggested to take them inside to continue this movie. So on their way back, that means when Sun Baby was back. Kevin thought he wants the "Walk Around The Block With Barney" video, the "Elmo's Preschool" computer game, the ProBook what Kevin used it for school, and everyone's favorite DHX show "Arthur" with six great Arthur titles on VHS because the show first aired on PBS. Kevin watched "Arthur" there for years. Tonight Kevin wants to fill his blue bottle up right there before bed. Then they'll be ready to type another day.
https://images-na.ssl-images-amazon.com/images/I/51X4ETSFVJL._AC_US218_.jpg
https://images-na.ssl-images-amazon.com/images/I/31WZ9alwG%2BL._SL500_AC_SS350_.jpg https://images-na.ssl-images-amazon.com/images/I/5198QGH84HL.jpg https://images-na.ssl-images-amazon.com/images/I/51DCZ67THZL.jpg https://images-na.ssl-images-amazon.com/images/I/518HXMTDWPL.jpg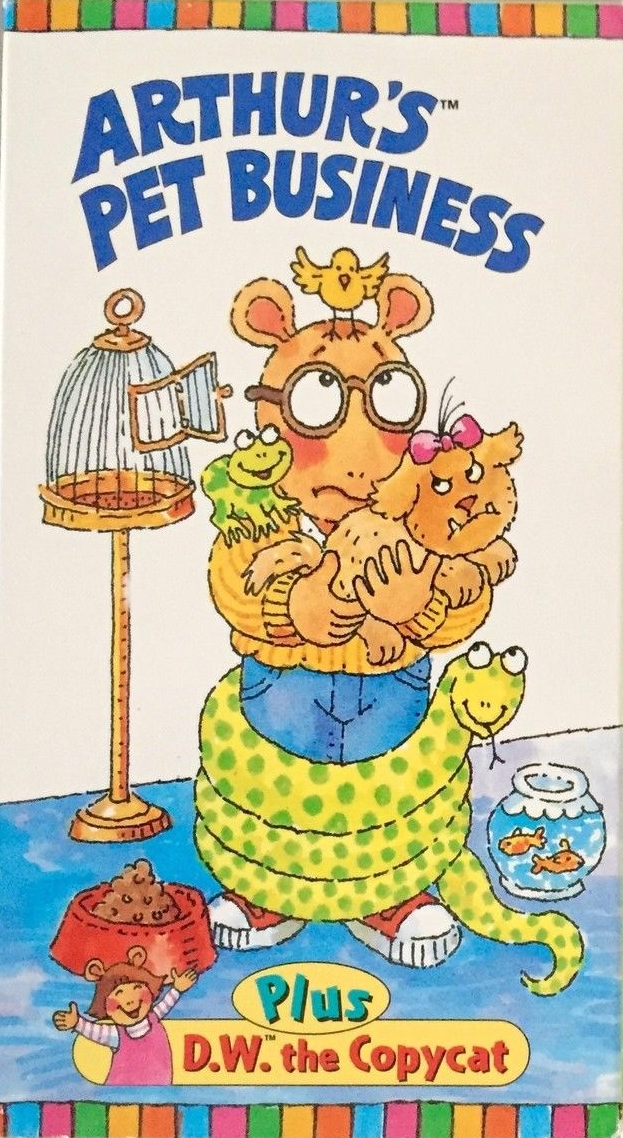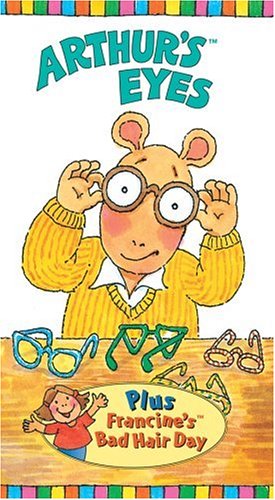 https://images-na.ssl-images-amazon.com/images/I/51Q55ZX054L.jpg https://images-na.ssl-images-amazon.com/images/I/51ETAP8Z54L.jpg