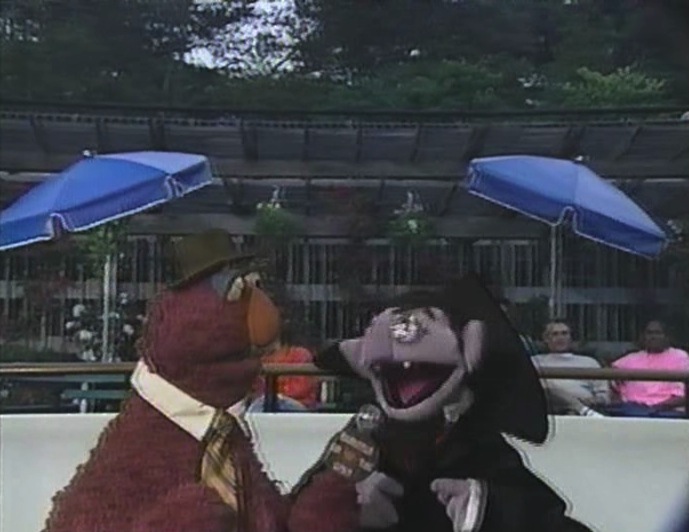 Telly talks to The Count about those PBS public television stations. He recites and counts some reasons with their favorite shows with children programs simply like "Reading Rainbow", "Mister Rogers' Neighborhood", "3-2-1 Contact", "Square One TV", make four reasons, he recites more TV show favorites but this time he recites entertainment shows fun programs like "American Playhouse", "Great Performances", "Masterpiece Theater" makes seven reasons, he also recites their favorite news and information TV shows like "Nova", "The NewsHour with Jim Lehrer", "Weekly News Report", "Bill Moyers" makes all eleven television station reasons. Telly thanks The Count, but The Count thinks he's not finished yet. He recites 12 reasons, he recites 13 reasons, he recites 14 reasons when in the end with Fireman Duck doing The Ten Second Tidy just like Molly and Loonette used to do to watch PBS reasons at your local neighborhood.
Elmo tells the viewer to take a pledge break today. "No, not that kind of break." He means time to stop a little while. The story will return with that. That goes "Bye-bye, Heh" when this scene returned.
Ad blocker interference detected!
Wikia is a free-to-use site that makes money from advertising. We have a modified experience for viewers using ad blockers

Wikia is not accessible if you've made further modifications. Remove the custom ad blocker rule(s) and the page will load as expected.