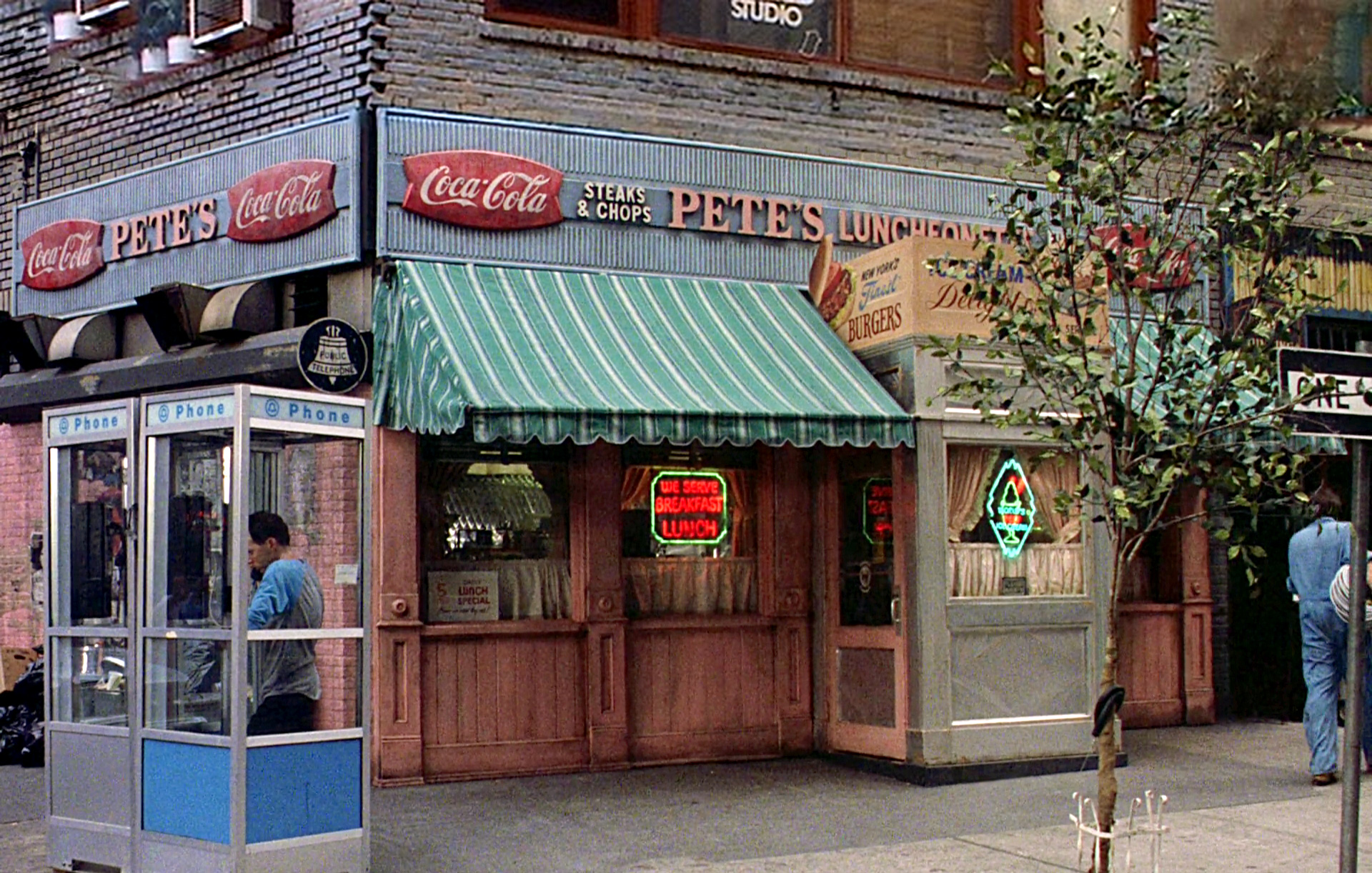 Pete's Luncheonette is a diner owned by Pete in the 1984 movie The Muppets Take Manhattan. Located in Manhattan, near Broadway, the diner is small but cozy, boasting such fare as hamburgers, pancakes, egg malts, and hominy grits. Yankee bean soup, with spoon, is a popular special of the day. Pete is the owner and main cook. The staff includes his daughter Jenny and Miss Piggy on the waitstaff and Kermit the Frog washing dishes. The rats (consisting of Rizzo and his colleagues Yolanda, Tatooey, Masterson, and Chester) served as waiters until they were shifted to kitchen duty following customer complaints. The penguins also wanted jobs at Pete's, despite the observation that the restaurant was not a zoo.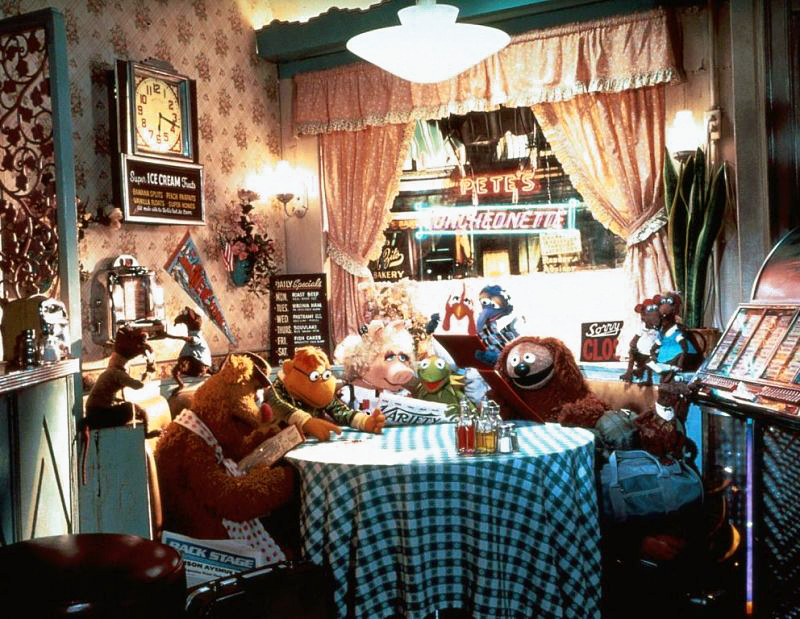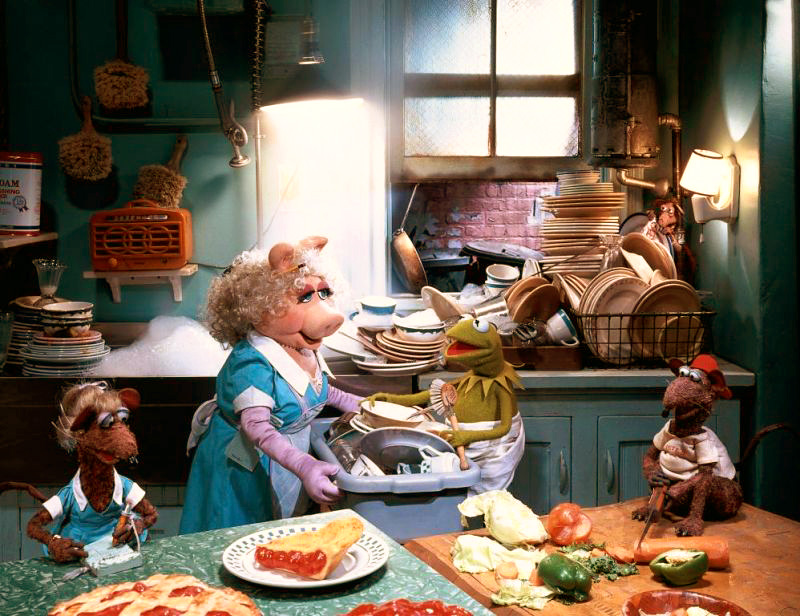 The same exterior was used for the diner in the pilot episode of Seinfeld. The site used as the exterior (208 Varick Street in New York, NY) is currently a McDonald's Express.
Ad blocker interference detected!
Wikia is a free-to-use site that makes money from advertising. We have a modified experience for viewers using ad blockers

Wikia is not accessible if you've made further modifications. Remove the custom ad blocker rule(s) and the page will load as expected.