Letters Time with Blue is the home video version of Blue's ABC Time Activities. June 12, 1999 @ 6:00 AM.
Steve and Blue were looking for words using his wordbook. Steve heard Blue a fun story. Steve read "I have a friend who's name is Blue. She's cute and little and loves me too." Steve liked his story being read to Blue. Tickety Tock showed up. She and Blue will get words. Mailbox wrote Blue a fun letter. He read "Dear Timmy, Rhymetime and bathtime are my two favorite times! What our your favorite times? Write back soon. Love, Slippery." Slippery Soap rhymes a word for Blue.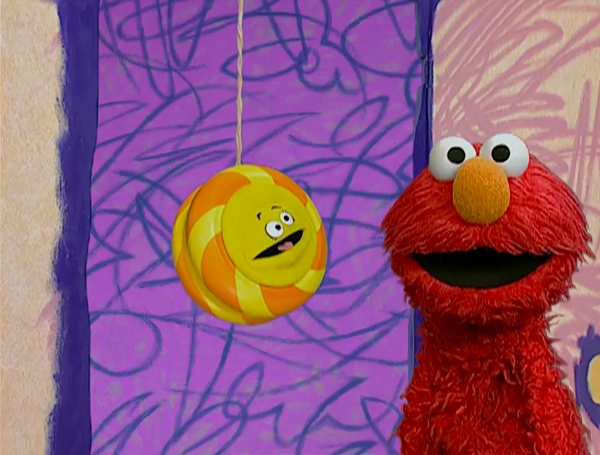 Elmo's World Up and Down (EKA: Episode 4080) Mr. Salt and Mrs. Pepper used a food with each letter. Shovel and Pail used the alphabet tracks with Blue today. Blue skidooed the jungle where the king lion went to walk around the jungle. He also used the alphabet photo album with every letter that belongs. Tickety told Blue that Steve already putted words in his wordbook. Steve asked Blue how was the wordbook coming along.