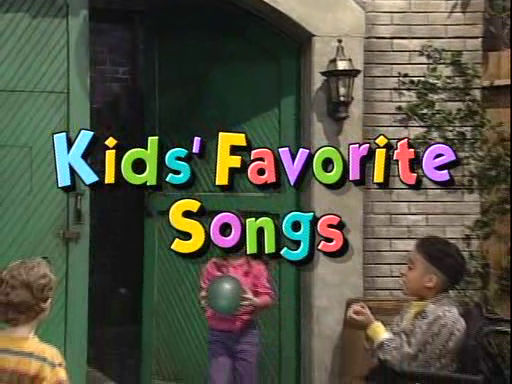 http://muppet.wikia.com/wiki/File:KidsFavoriteSongsVHS.jpg
http://muppet.wikia.com/wiki/File:Kidsfavtsongs.jpg
VHS date: March 9, 1999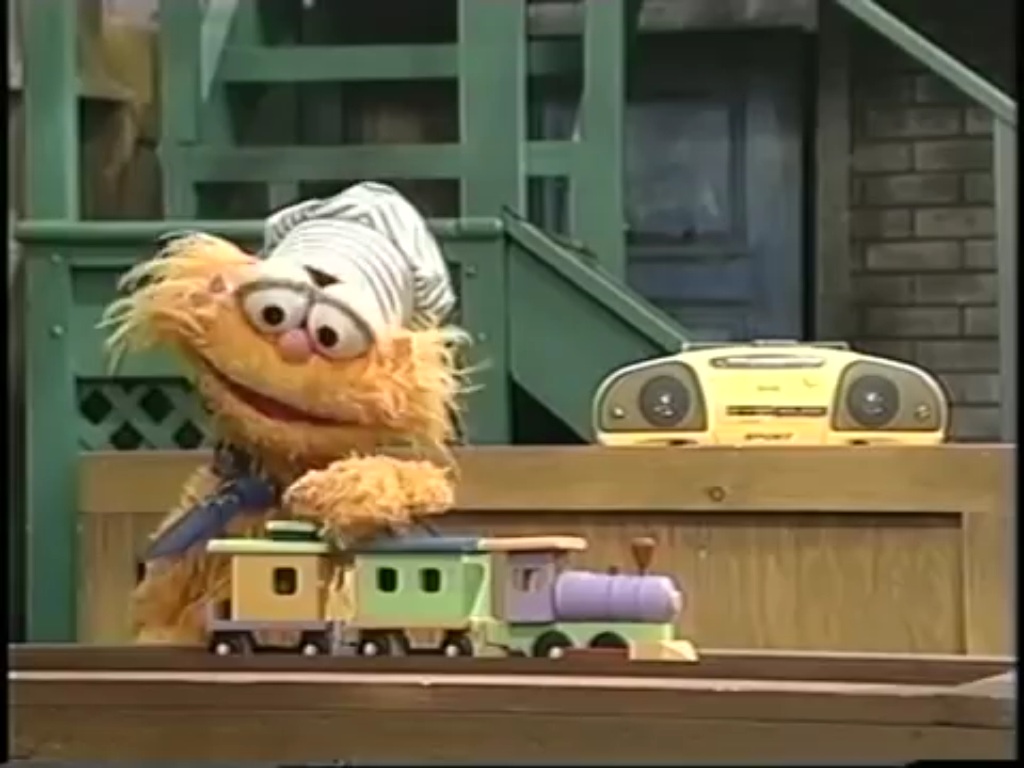 FRAME 1
In the Arbor, Gordon, Miles and a Honker fix up a bicycle while listening to the radio, which plays "Old MacDonald" (in the style of Bob Dylan). Train conductor Zoe sings along to the next song "I've Been Working on the Railroad," and is joined by Gordon and Miles. DJ Jackman Wolf teases "Elmo's Top 10 Countdown" to come later on. Gordon explains to Zoe what a "top 10 countdown" means, deducing that Elmo will pick his ten favorite songs and count them down from 10 to 1.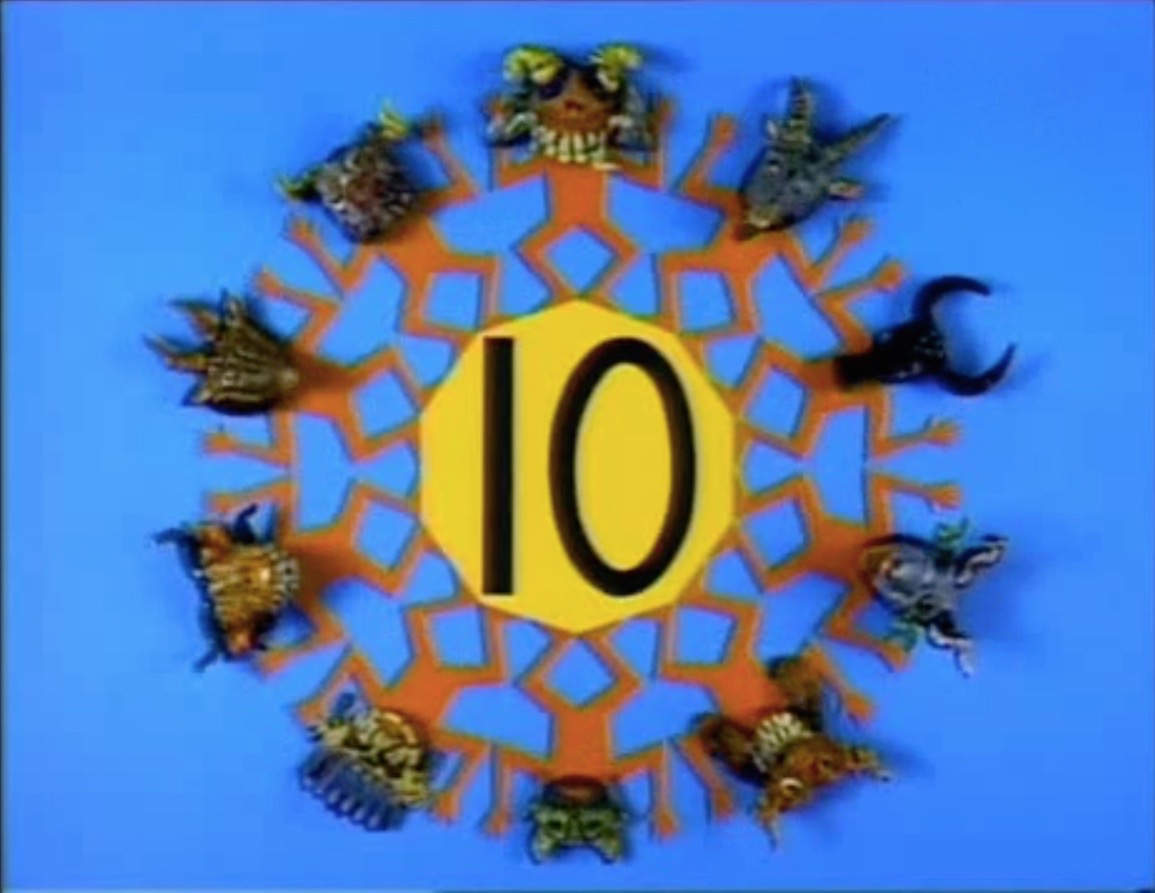 Animation
Ten masked dancers are counted.
(EKA: Episode 3079)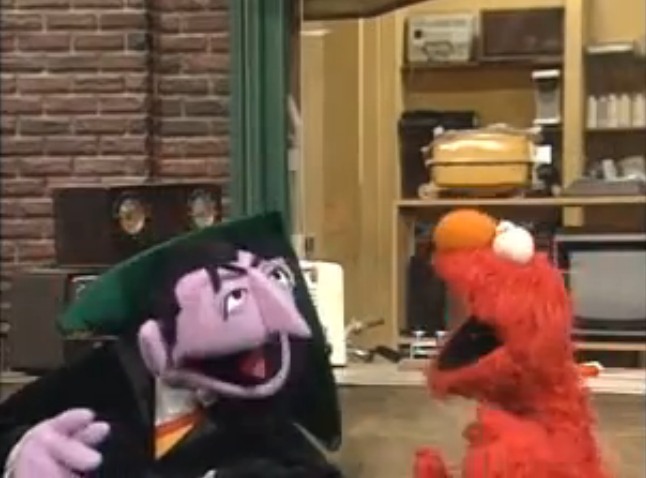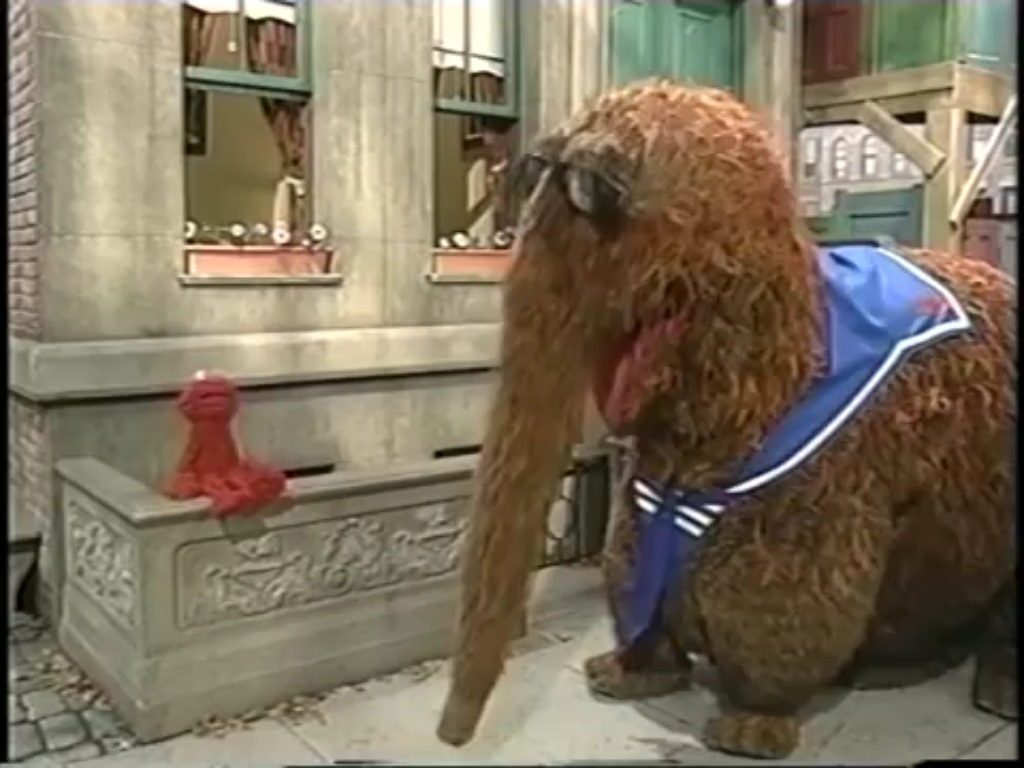 FRAME 2
Elmo practices counting backwards for his countdown, but is stopped by The Count, who offers a special song that he hopes will be picked to play on the radio. Aided by four bats, The Count and Elmo sing "This Old Bat." The Count wants to keep singing, but Elmo declines so he can continue practicing. Elmo passes by Telly Monster, who's having trouble deciding which of his favorite songs he should choose for the radio countdown. He first sings The "Alphabet Song," backed by a letter A and Z. As Elmo continues to practice counting backwards, Snuffy comes by (wearing a sailor's outfit) to present his favorite song "Row, Row, Row Your Boat." Elmo sings along with Snuffy, and at one point, he climbs on Snuffy's back for a pretend boat ride.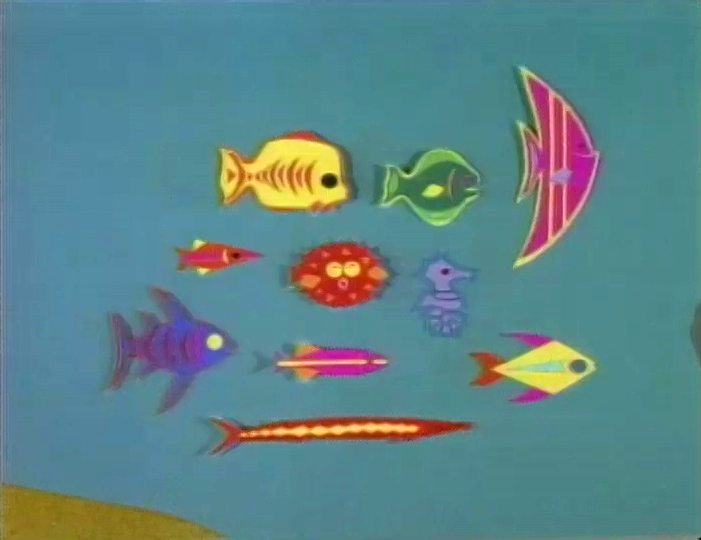 Animation
Ocean countdown 10-1 
(EKA: Episode 2886)
In the ending, zero cuts off.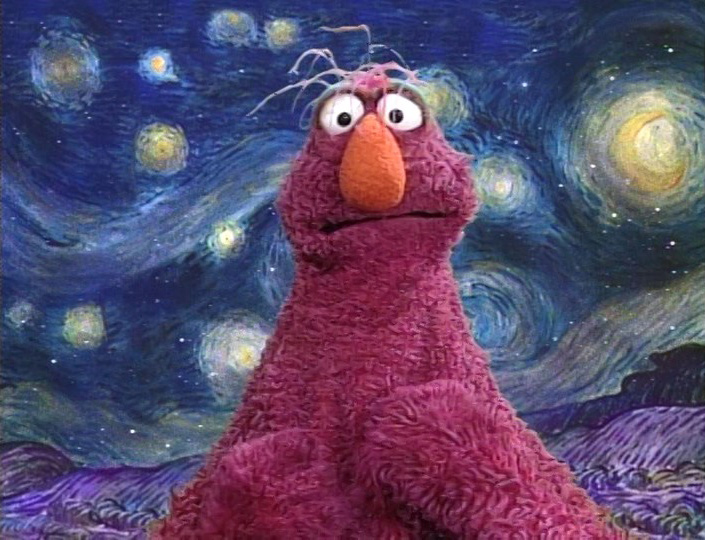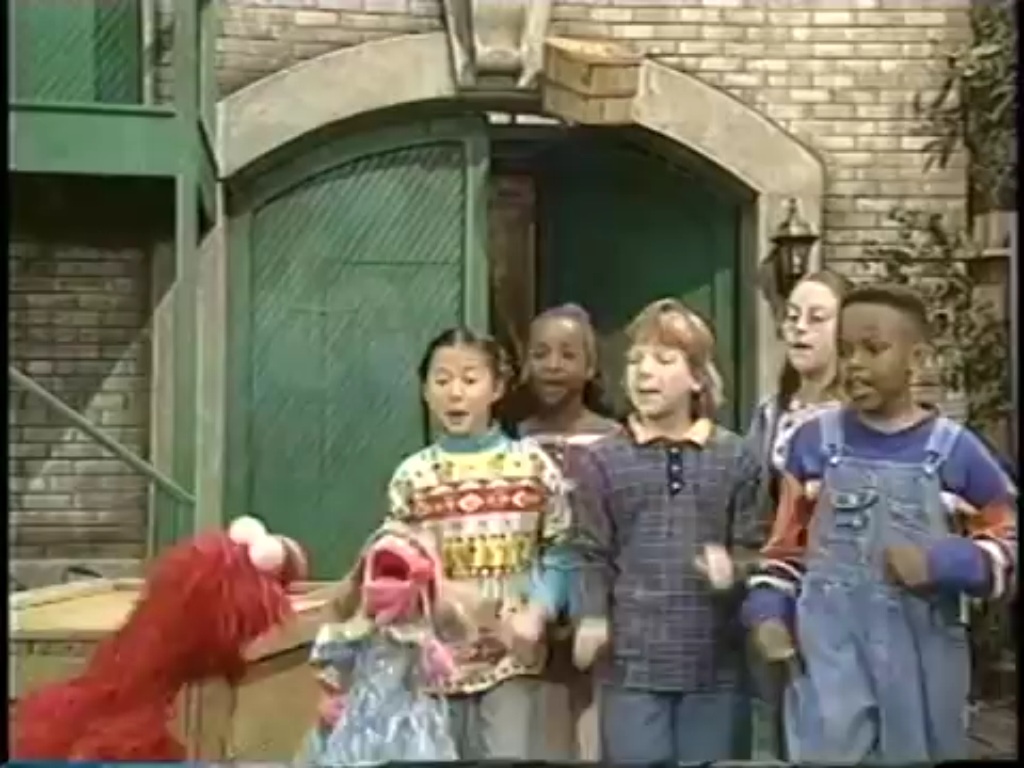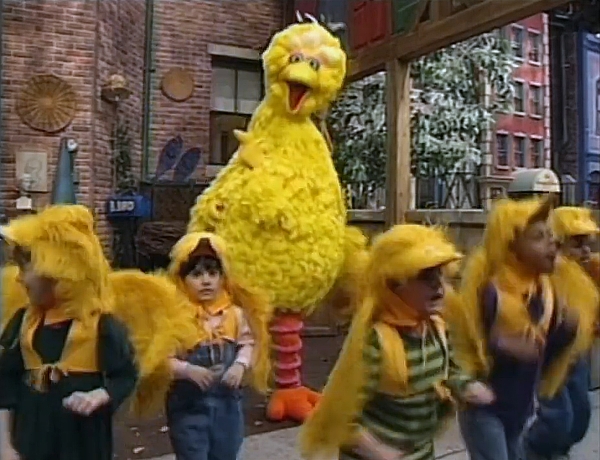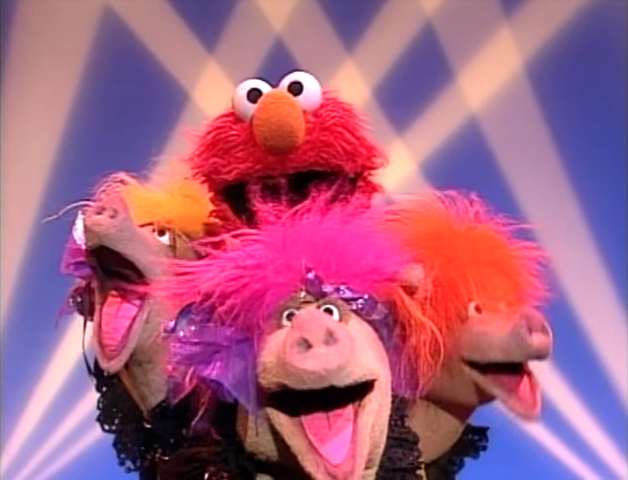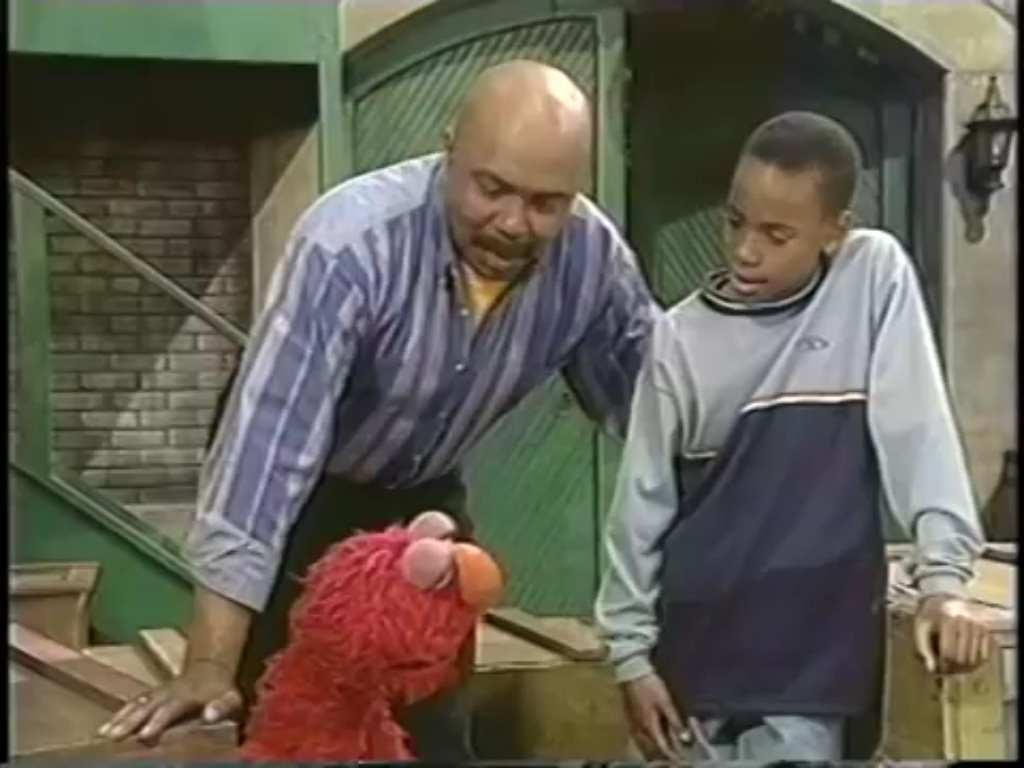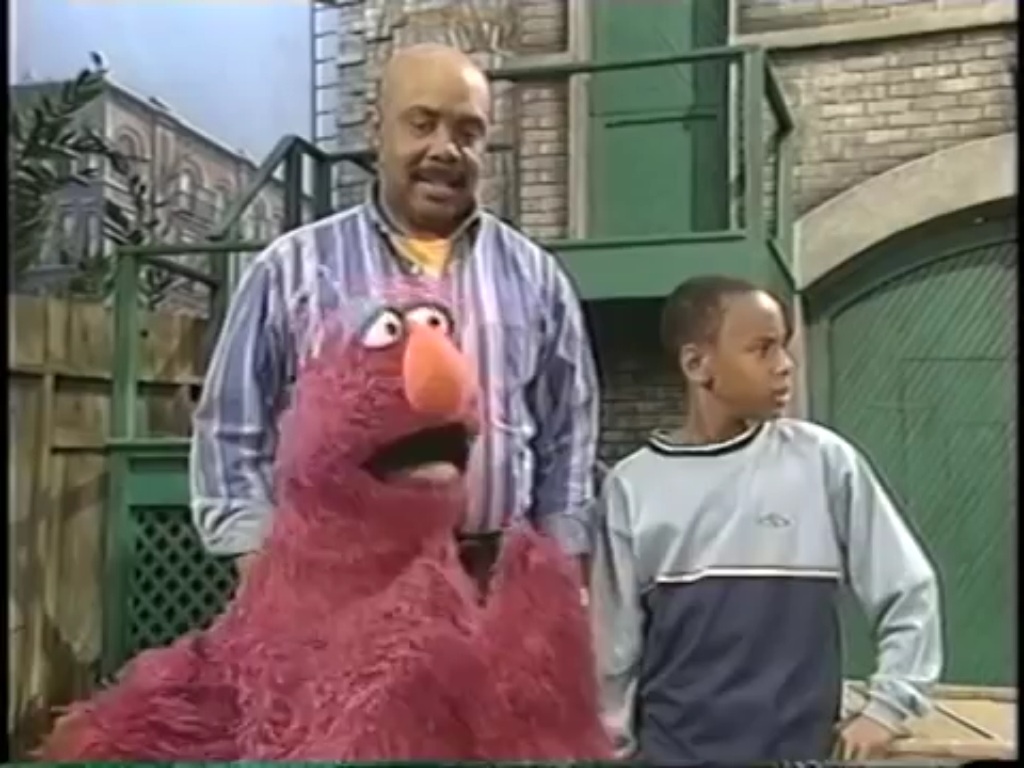 FRAME 3
Telly, still indecisive about his favorite song, sings "Twinkle Twinkle Little Star" over a nighttime backdrop (resembling Vincent van Gogh's "Starry Night" painting), and is accompanied by a sparkling Muppet star. Elmo wants to practice counting in peace, so he finds a quiet place behind some crates. However, his counting is soon interrupted by Prairie Dawn, leading a parade of kids in singing "John Jacob Jingleheimer Schmidt." Elmo joins in, even though he initially has trouble saying the name. Elmo then sings the song again with different lyrics to help him count backwards. Telly sings "Baa Baa Black Sheep" with a group of lambs, but is still unsure which song is his favorite. Elmo is invited to Big Bird's nest to practice counting, not knowing that Big Bird and the Birdketeers also have a favorite song they want him to play for the countdown. They proceed to sing "She'll Be Coming 'Round the Mountain" for Elmo. Elmo is exhausted from singing and decides to briefly take a nap. The Oinker Sisters appear in Elmo's dream, performing "This Little Piggy." Gordon and Miles wake Elmo up for his countdown, and ask which songs he'll be playing on the radio. Elmo reveals that his countdown will only be him counting from 10 to 1, which is why he needed to practice. Elmo leaves just before Telly arrives, announcing that he's finally chosen his favorite song.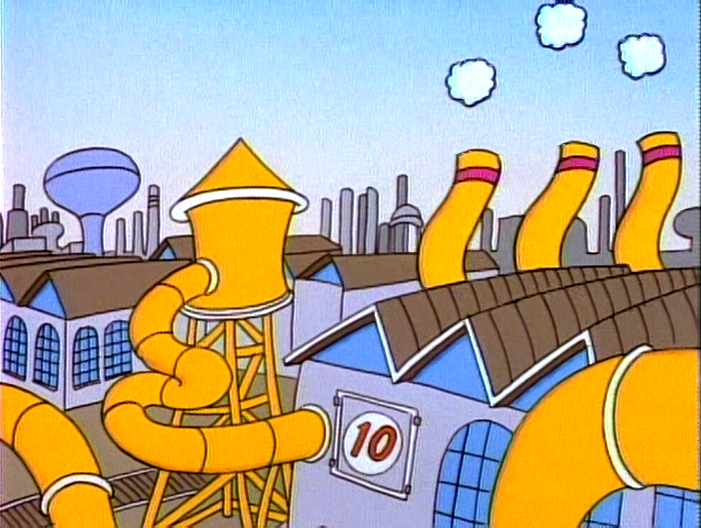 Cartoon
Number factory 1-10
(EKA: Episode 2755)
Ending cuts off before zero.
FRAME 4
Everyone is gathered in the Arbor, and Telly performs his favorite song; "The Alpha Ba Ba Twinkle Song" which combines all three songs. The others enjoy Telly's song and sing a reprise. Then, they all tune in to "Elmo's Top 10 Countdown" on the radio. Elmo carefully counts down from 10 to 1, and receives applause from his friends. Jackman Wolf calls Elmo's counting "phenomenal", even "so cool."
While the video was released in 1999, Hooper's Store and the Arbor retain their original facades and the Around the Corner sets can even be glimpsed behind Big Bird's nest, indicating that the video was filmed prior to season 30.
Scenes from this video, including Telly's songs and "This Old Bat," have appeared as stand-alone Muppet segments in international co-productions, including Sesamstrasse.