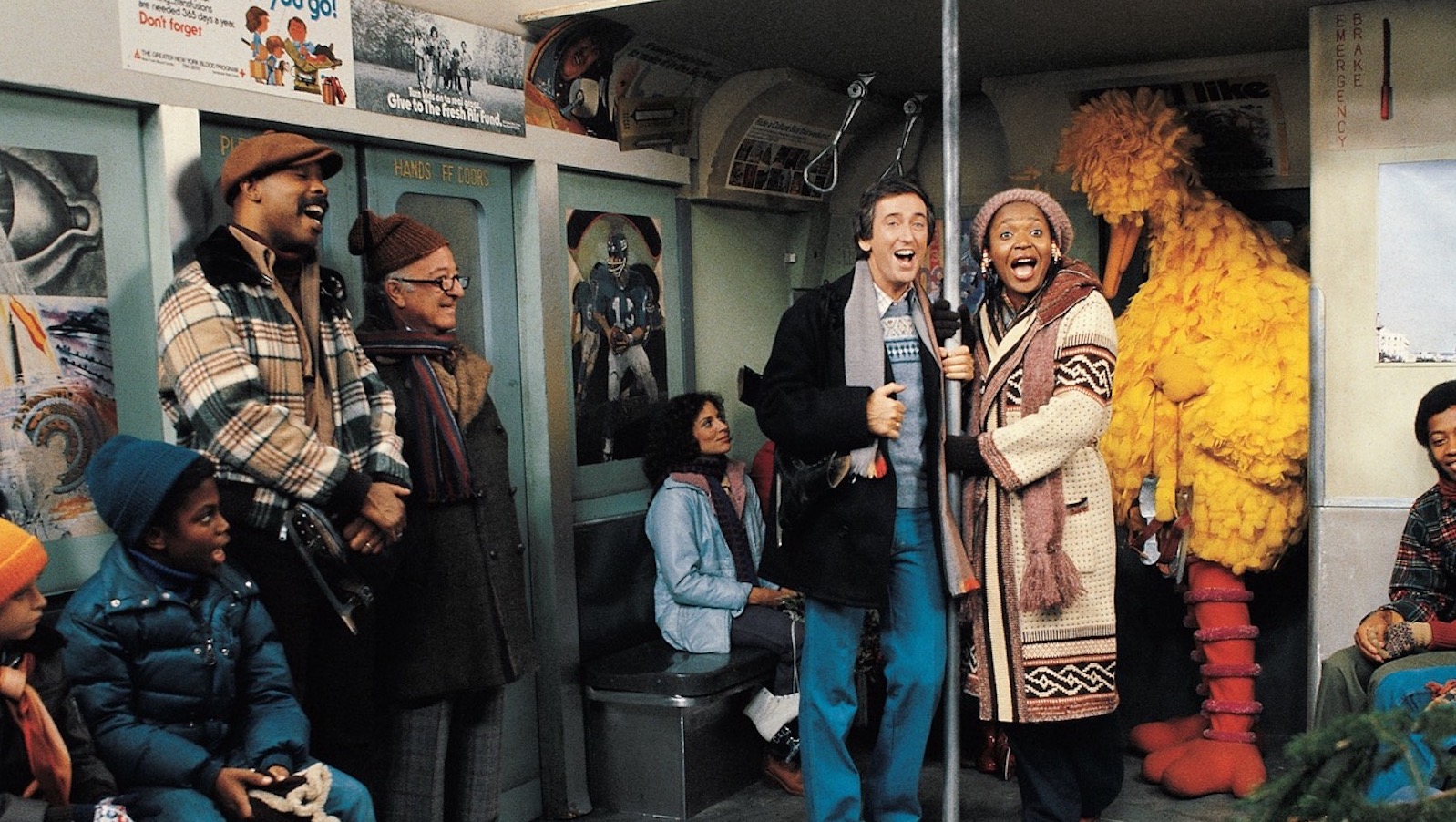 Jolly Sesame Street Christmas is the Christmas tape based on the TV special Christmas Eve on Sesame Street on December 3, 1978 aired on PBS. Millie Davis in voiceover read the title card. January 14, 1996 @ 8:00 AM.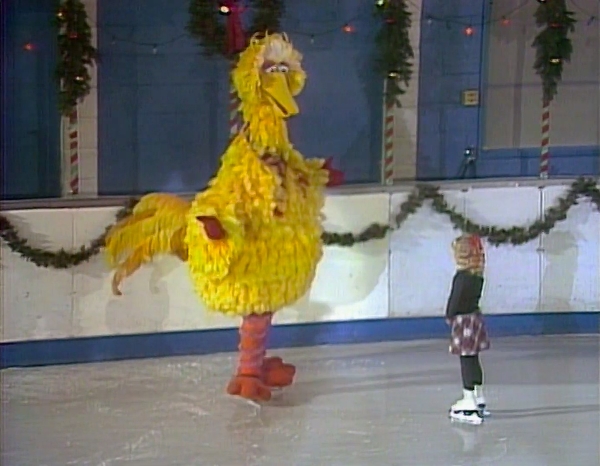 It was Christmastime on Sesame Street. Things were ice-skating in the ice-skating rink. Big Bird and Patty ice-skate with the song "Let It Snow Let It Snow Let It Snow" by Sammy Cahn and Jule Styne sung by Bing Crosby. Bert led The Count, Fireman Duck, and Cookie Monster to do barrel jumping. Bert told Ernie not to sit on this side of his barrel but it supposed to roll on the barrel just like they do that outside. Then Ernie went to ask Bert he's okay.
Cookie Monster played Stop The Whip with The Count, Bert, Oscar, and Fireman Duck.
Patty and Big Bird went to ask what Oscar was feeling okay.
Soon the gang from Sesame Street were about to walk back to Sesame Street.
That afternoon they went to talk to Kermit about why Santa Claus and the elves needed help for all some kids. Bert was enjoying a nice quiet Christmas bath to give to Ernie that his duckie. Fireman Duck knows why Bert was not there because he's taking a great Christmas bath. He notices his paperclip and wonders he'll have the same success in finding Bert.
Clover talks to some kids about why Santa Claus comes down the chimneys for Christmas from Kermit.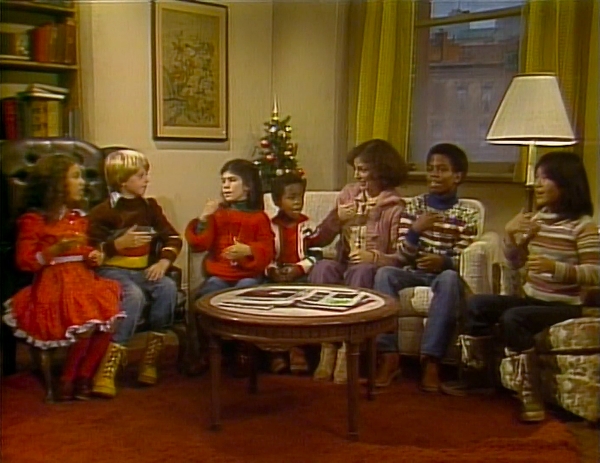 Bob sings "Keep Christmas With You" while Linda signs the song with the kids. The story will return, simply first, "Curve Of The World."
Back to their story. Ernie wants Mr. Hooper his cigar box to Bert, and Ernie wants Ernie's Rubber Duckie back. Bert comes inside. He shows Mr. Hooper paperclips. Cookie Monster was about to write a Christmas letter to Santa Claus. "Dear Santa". He ate the pencil and he didn't want to eat it because he wants to write his letter. Where did Cookie's pencil just go?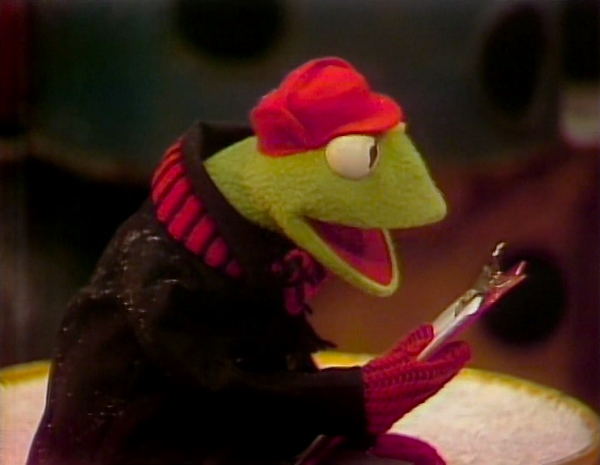 Big Bird talks to Kermit about that the elves used his solution that Santa took presents to all the children of the world. Cookie Monster was having a hard time writing a Christmas letter to this to Santa Claus. Instead of writing it, he typed a Christmas letter to Santa Claus.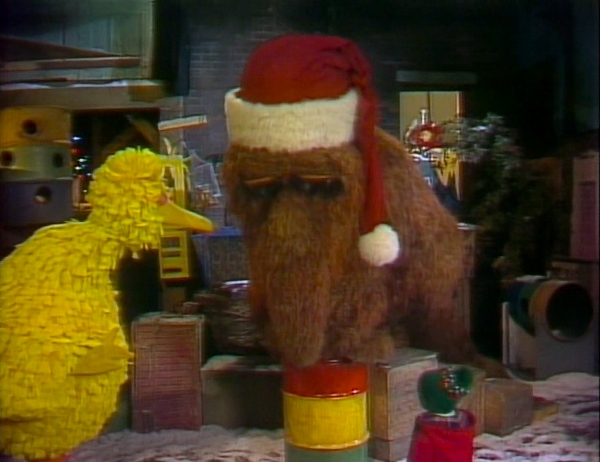 Big Bird pretends that Snuffy dressed up to Santa Claus.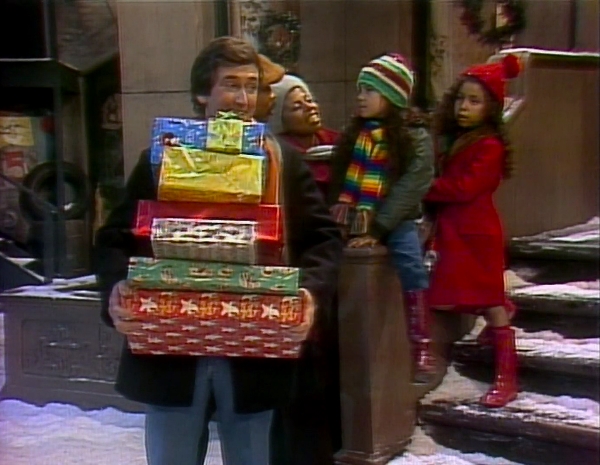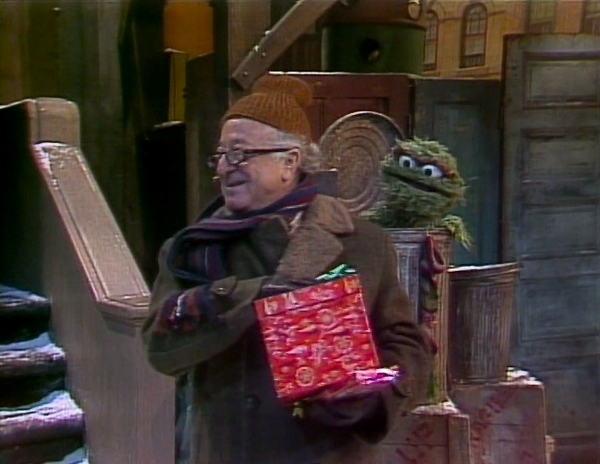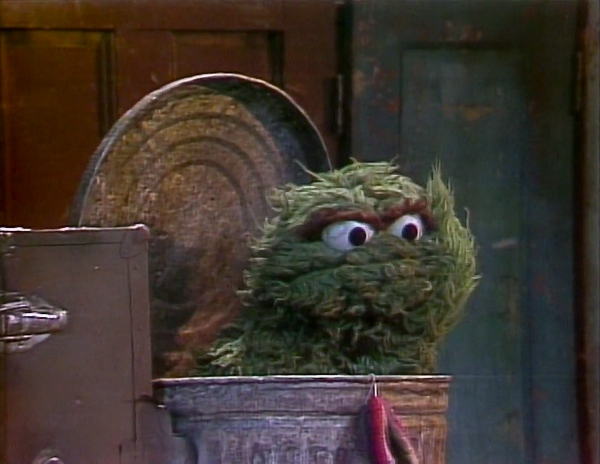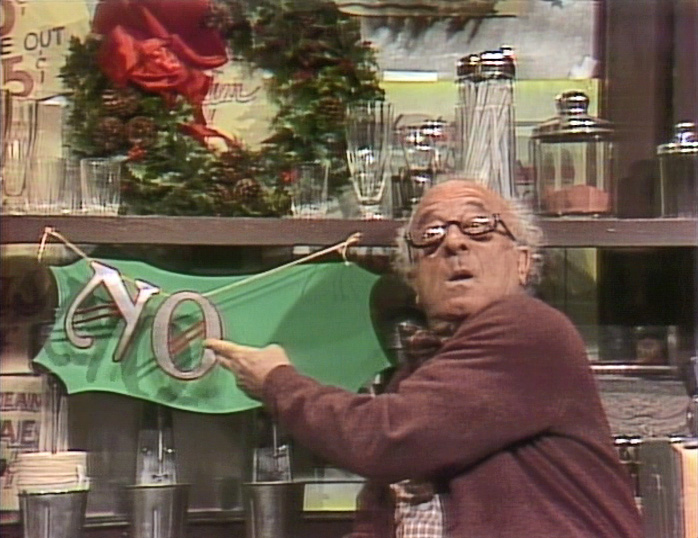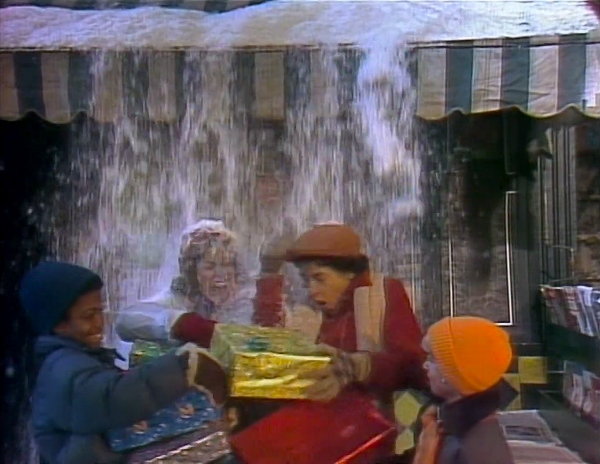 Oscar was having a great time spending Christmas.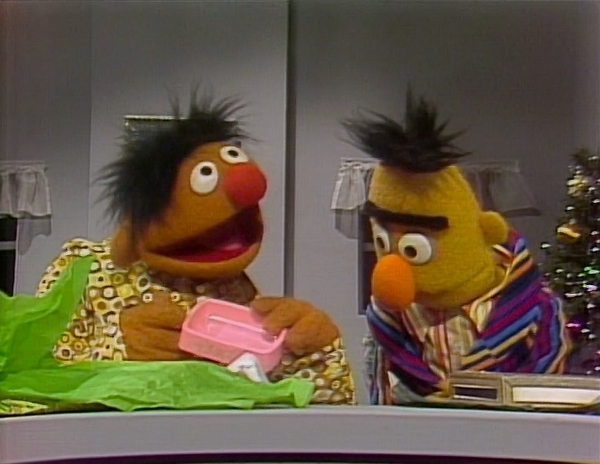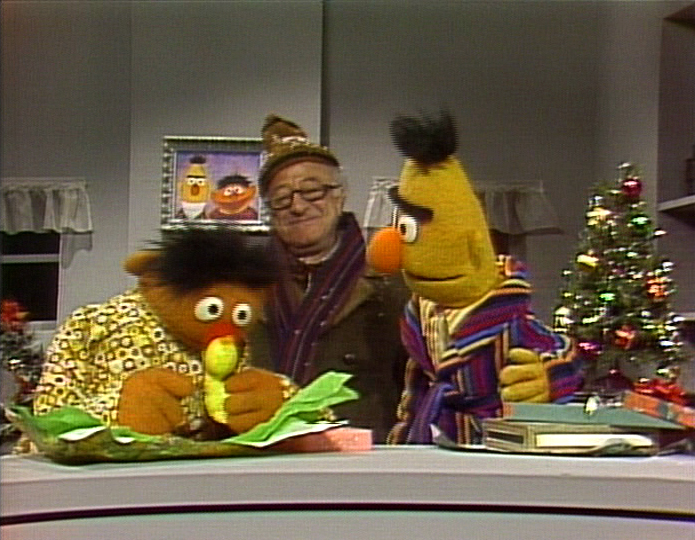 Fireman Duck and Bert wrap up Christmas presents. Mr. Hooper showed up with some Christmas presents. Cookie Monster telephoned Santa Claus today. He ate his telephone and quotes "Me better send telegram." Big Bird told Patty that it's time for her to go home because it's starting to snow. Gordon told Cookie Monster he ate his pencil, his typewriter, and the telephone. Big Bird asks the pigeons if he'd seen him. Big Bird thinks that it's cold. Maria told them that Big Bird's missing today. Clover quoting to know with her friends there to do "Diasia goes to the P-L-A-Y-G-R-O-U-N-D." Big Bird talks about the time where the sleigh flies in he'll go up to Santa Claus and quotes he's okay sledding down. Big Bird wonders Santa would come. Maria told Bob that it's no luck because it's pretty cold.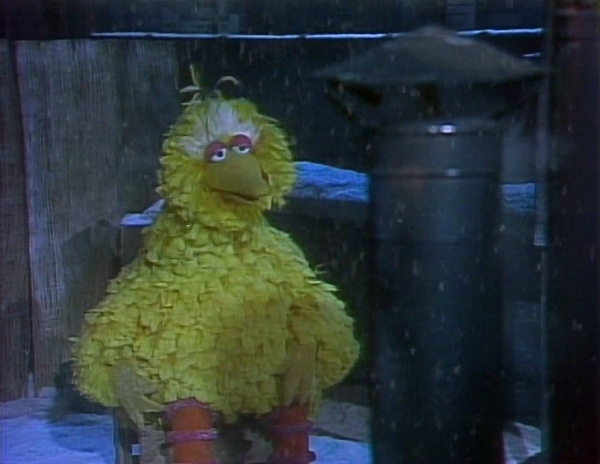 Big Bird knows that Santa would stuck in his chimneys stacked over his canidy.
Maria told Oscar that Santa was not coming. Big Bird quotes that he's cold and then he gets down to Gordon and Susan's to go simply inside.
Gordon told Big Bird that he got him back. He sings this great short reprise of "True Blue Miracle", And If That Isn't A True Blue Miracle, I Don't Know What One Is." Oscar just asks this Christmas question: "How do you think an Easter bunny can hide all those eggs in one night?"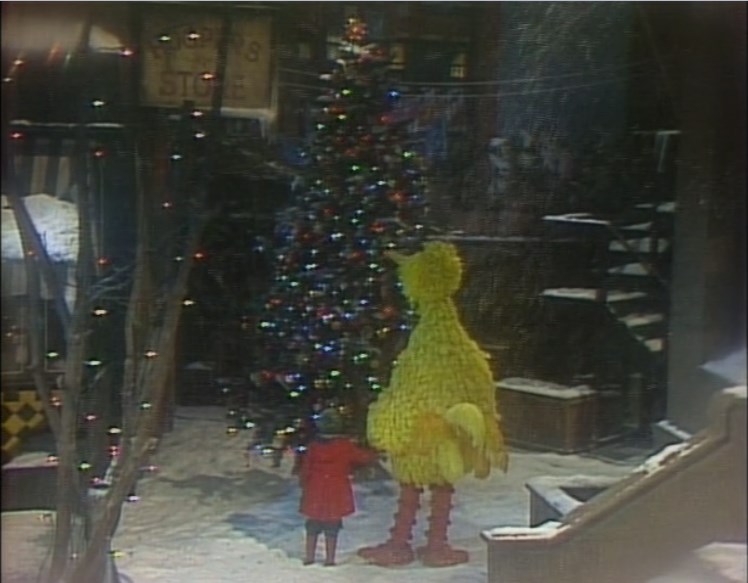 The on-screen words for the song "Keep Christmas With You" just like they sung by Bob, Linda and the kids.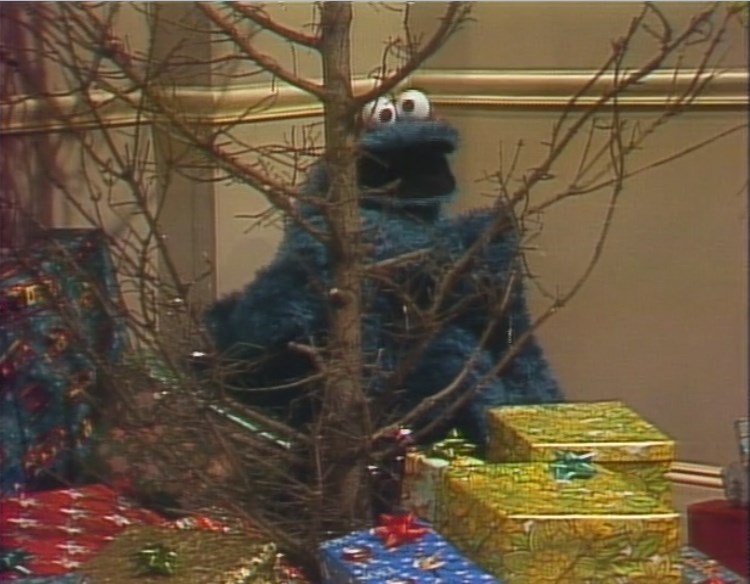 Susan and Gordon walk simply inside. Cookie Monster quotes at the end of this Christmas tape over the music plays "Scotch pine delicious, but Douglas firn can me heartburn."
Let It Snow Let It Snow Let It Snow (sung by Bing Crosby)
True Blue Miracle (Sesame Street Cast)
Keep Christmas With You (Bob, Linda and the kids)
I Hate Christmas (Oscar)
Have Yourself A Merry Little Christmas (Fireman Duck and Bert)
Copyright 1996
Sesame Street Muppets
Jim Henson Productions, Inc.
ALL RIGHTS RESERVED