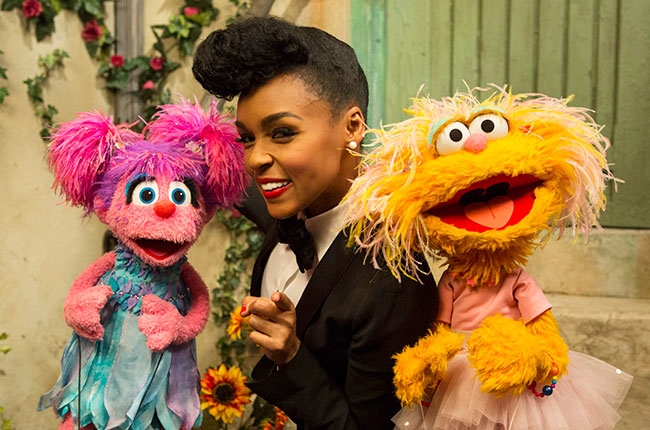 Janelle Monáe Robinson (born December 1, 1985), known professionally as Janelle Monáe (/dʒəˈnɛl moʊˈneɪ/), is an American singer, songwriter, actress and model signed to her own imprint, Wondaland Arts Society, and Atlantic Records. After making a mark with her first unofficial studio album, The Audition, she publicly debuted with a conceptual EP titled Metropolis: Suite I (The Chase), which peaked at number 115 on the Billboard 200 in the United States. In 2010, Monáe released her first full-length studio album, The ArchAndroid, a concept album sequel to her first EP; it was released by Bad Boy Records. The album received critical acclaim and garnered a Best Contemporary R&B Album nomination at the 53rd Annual Grammy Awards. The song "Tightrope" was also nominated for Best Urban/Alternative Performance at the same ceremony. With this industry recognition, the album has also been more successful commercially, officially reaching the number 17 spot on the Billboard 200. Monáe's music has garnered her six Grammy Award nominations. In March 2012, "We Are Young" by Fun., on which Monáe appears as a guest vocalist, reached number 1 on the Billboard Hot 100 chart, her first appearance in the US Top 10. In August 2012, Monáe became a CoverGirl spokeswoman. On September 10, 2013, she released her second studio album, The Electric Lady, to critical acclaim. Boston City Council named October 16, 2013 "Janelle Monáe Day" in the city of Boston, Massachusetts, in recognition of her artistry and social leadership. In 2016, she had major roles in two feature films, Hidden Figures and Moonlight. Monáe filmed a song, "The Power of Yet," for season 45 of Sesame Street. (EKA: Episode 4502) Video: The Best Of Elmo 3 (March 3, 2015)
Ad blocker interference detected!
Wikia is a free-to-use site that makes money from advertising. We have a modified experience for viewers using ad blockers

Wikia is not accessible if you've made further modifications. Remove the custom ad blocker rule(s) and the page will load as expected.