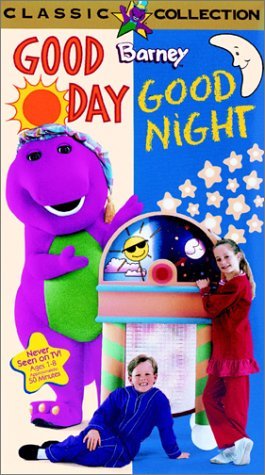 VHS Date: November 4, 1997
Kristen, Robert, Stephen, Chip, and Ashley were playing with the shadows. Barney and his friends made paper plates drawing on those moons that go from nights. The kids dressing up for flowers. Barney narrates his story "Just One More Thing" about a little girl named Sarah who always wanted from one more thing. Stephen, Ashley, Chip, and Barney saw a moon friend up in the sky, but Barney much prefer to visit his good friend Luna, the moon singing The Goodbye Song. Barney and his friends learned that both day and night make that a very thoughtful place when he or she discover the telescope again.
Ad blocker interference detected!
Wikia is a free-to-use site that makes money from advertising. We have a modified experience for viewers using ad blockers

Wikia is not accessible if you've made further modifications. Remove the custom ad blocker rule(s) and the page will load as expected.