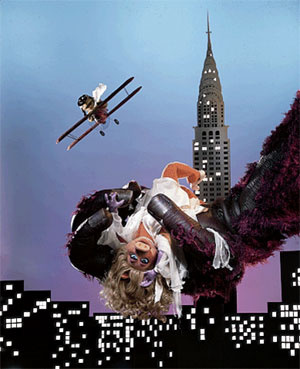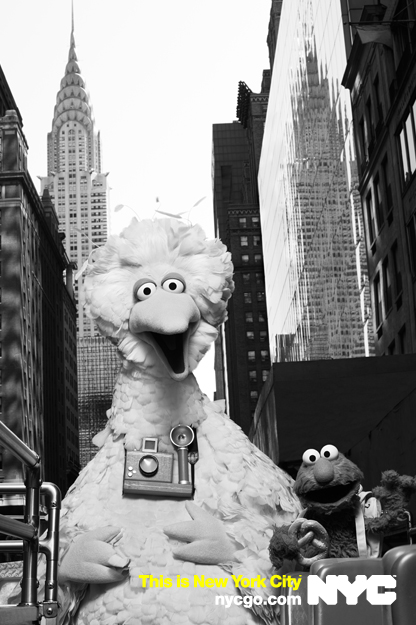 The Chrysler Building is an Art Deco skyscraper located in New York City. Construction was finished on the building in 1930 and it held the title of "World's Tallest Building" from then until 1931, when it was surpassed by the Empire State Building. It is currently the third highest building in New York City. The building has been featured with the Muppets on several occasions. In The Miss Piggy Calendar 1980 the building is seen in the background with King Kong holding onto Miss Piggy, and Kermit the Frog coming to the rescue in a plane. The building can also be used when three Elmos ride on a roller coaster for Elmo's World Up and Down. (EKA: Episode 4080) In the Sesame Street storybook Going Places, Big Bird, Bert and Ernie are seen on an observation deck of the building. A NYC GO bus stop ad for Just Ask the Locals featured Big Bird and Elmo on top of a bus with the building towering in the background. The building can also be seen in the distance on A Muppets Christmas: Letters to Santa, as Gonzo, Fozzie Bear and Kermit the Frog approach the "United Pigeon Service" atop another building.
Ad blocker interference detected!
Wikia is a free-to-use site that makes money from advertising. We have a modified experience for viewers using ad blockers

Wikia is not accessible if you've made further modifications. Remove the custom ad blocker rule(s) and the page will load as expected.