Catalogue Number: 7240
Program Date: January 20, 2008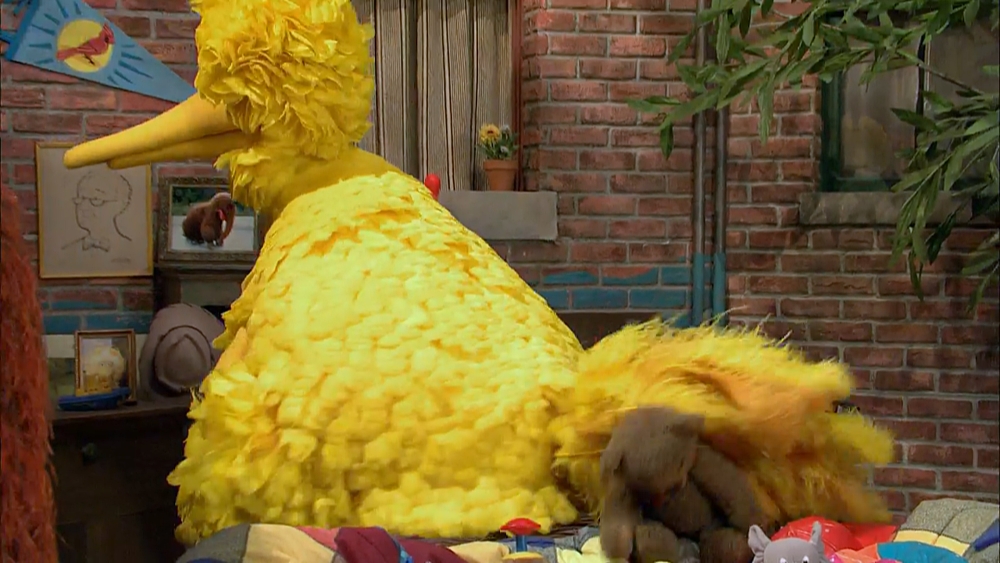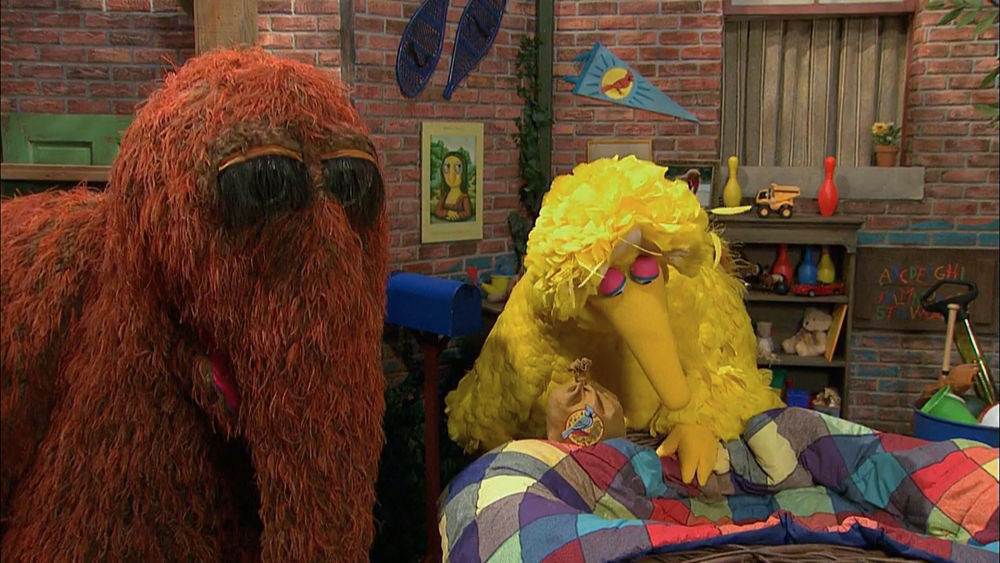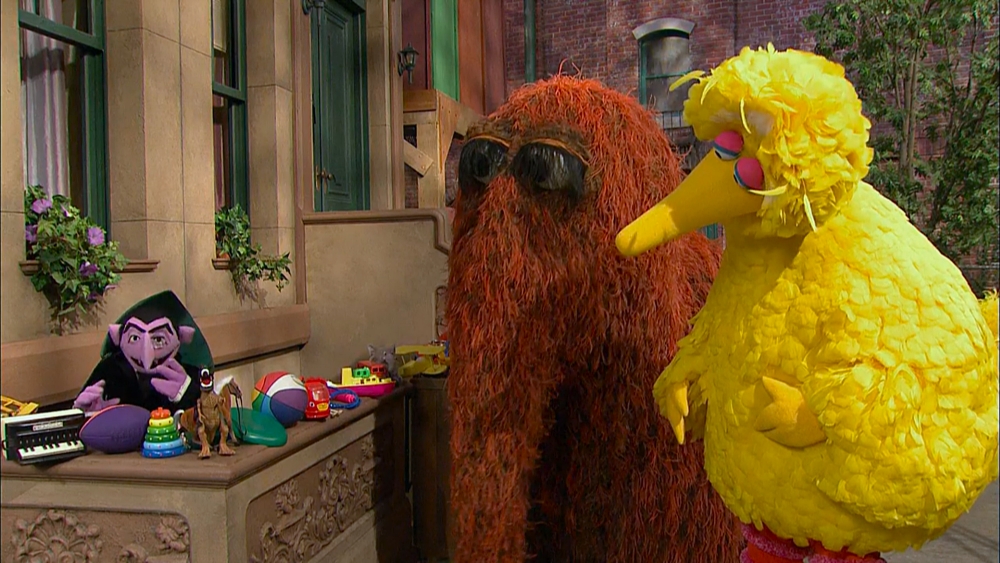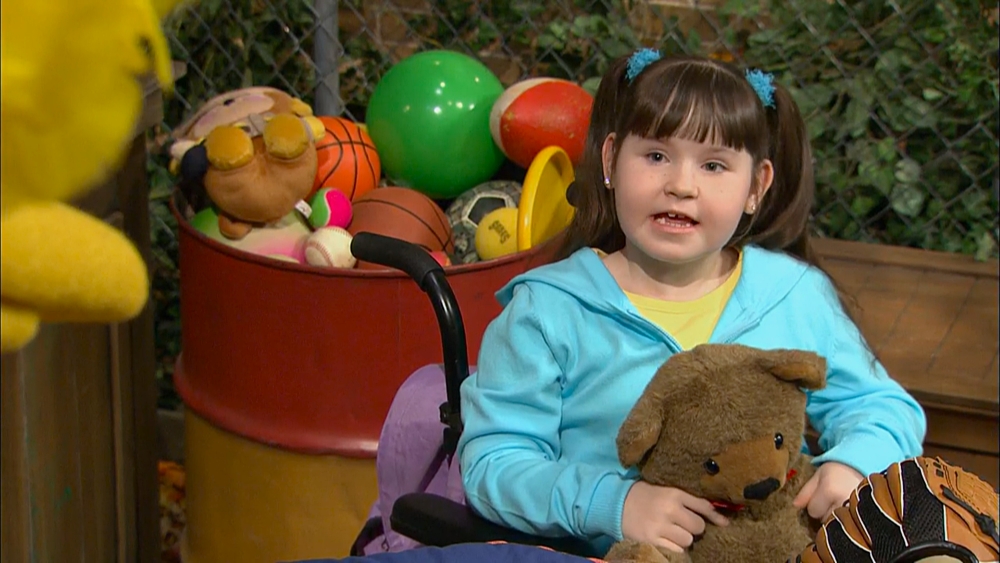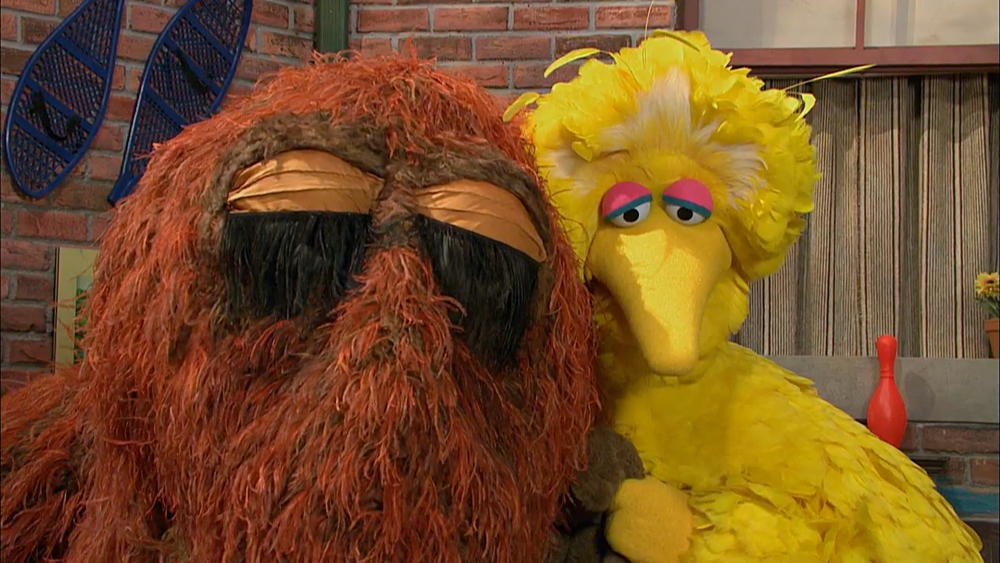 FRAME 1
Big Bird hangs up a sign for his nest sale and welcomes the viewer to Sesame Street. He's selling toys that he doesn't play with anymore, and says that all the toys in the nest are for sale, while everything out of the nest isn't, including Radar. Snuffy arrives at his nest, and Big Bird makes him his "Assistant Nest Sale Snuffleupagus". Snuffy's only task is to remember what toys are for sale and which are not, especially Radar. Big Bird briefly leaves to get more of his toys from Maria and Luis's apartment and puts Snuffy in charge, but unbeknownst to him and Snuffy, Big Bird's tail knocks Radar into the nest when he leaves. The Count enters the nest area with a shopping cart, eager to buy some toys to count. Snuffy goes over the nest sale rule for him, and the Count decides to buy all the toys (including Radar) for 1,000 birdseeds. The Count counts 20 toys he's loaded into his cart and goes off to count them some more. He told The Count that 8 toys plus 12 toys are 20. "I love retail!". Big Bird comes back and sees Snuffy has sold all he toys for a hefty price. Big Bird asks Radar if he's excited too, but sees Radar is not around. Snuffy realizes that he may have been sold to the Count and Big Bird is in horrid shock. They go to find the Count and get Radar back. Outside of 123 Sesame Street, the Count has lined up the toys on the wall to count. Big Bird and Snuffy go to him and interrupt his counting, so he starts over, counting 19 toys. Big Bird points out he forgot to count Radar, however the Count gave him away to a tall, thin monster with curly hair on his head for his teddy bear collection. The duo set out to find this monster. In the arbor, a group of monsters play a game of freeze tag. Fortunately, this helps the duo as they can observe each monster when they're frozen. They look at two monsters, but they each don't fit the description. A third monster is frozen and he is tall, thin and has curly hair on his head. Plus, he's holding Radar! They unfreeze him and ask him for Radar back, but he doesn't have him, just his stuffed monkey, Tarzan. He tells them he gave it to someone else. The monsters all leave to catch their favorite TV show, leaving Snuffy and Big Bird miserable. Back at the nest, Big Bird and Snuffy look through the toys, hoping Radar may still be around. Kaitlyn comes to the sale and wants to purchase a baseball glove, but since she has no birdseed, she wants to barter with a teddy bear, which happens to be Radar! She tells them the monster gave it to her since hers was missing, but since she found it, she doesn't need Radar anymore. Big Bird is happy to have his teddy bear back and continues to hold it in his arms.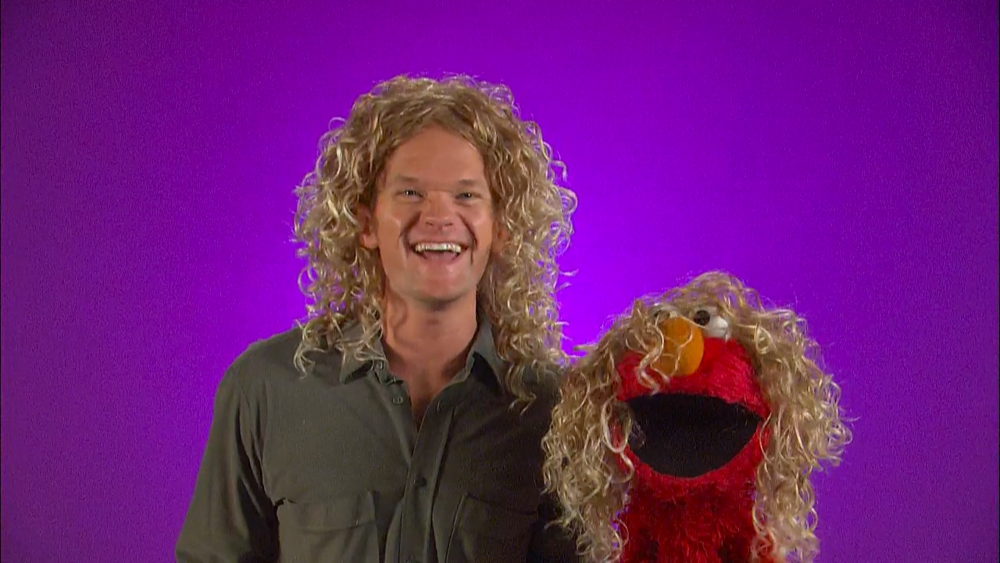 Celebrity
Neil Patrick talks to Elmo about the word "Curly."
(EKA: Episode 4174)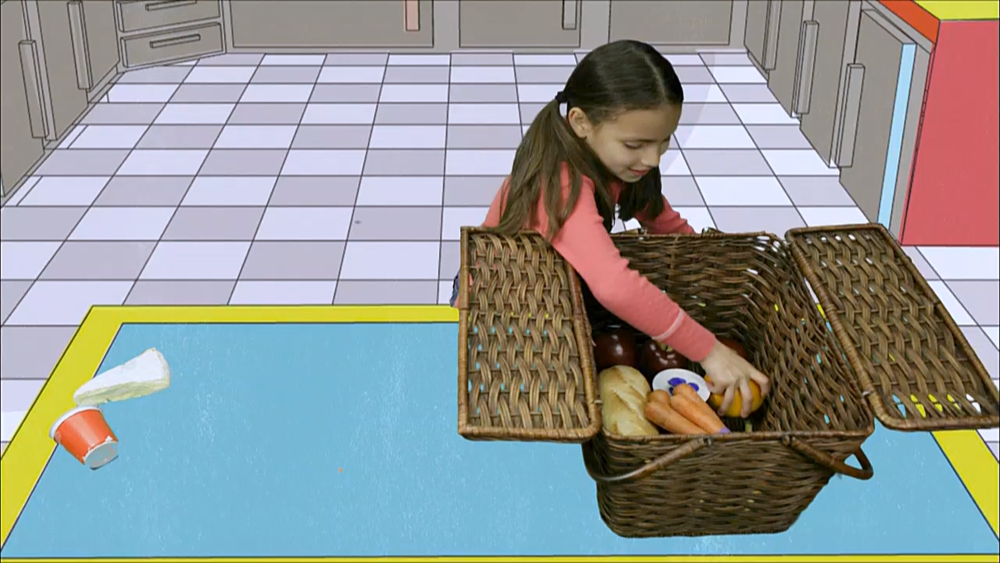 Film
A girl named Kaitlin shows inside and outside while planning for a picnic.
(EKA: Episode 4174)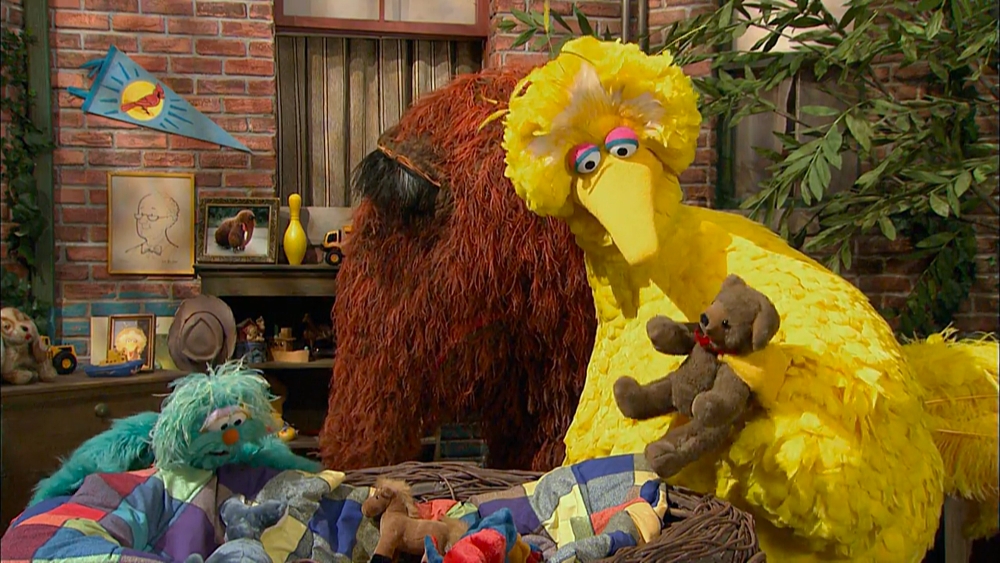 FRAME 2
Rosita comes rushing into the nest sale, looking for the letter of the day, X, and finds it in Big Bird's nest.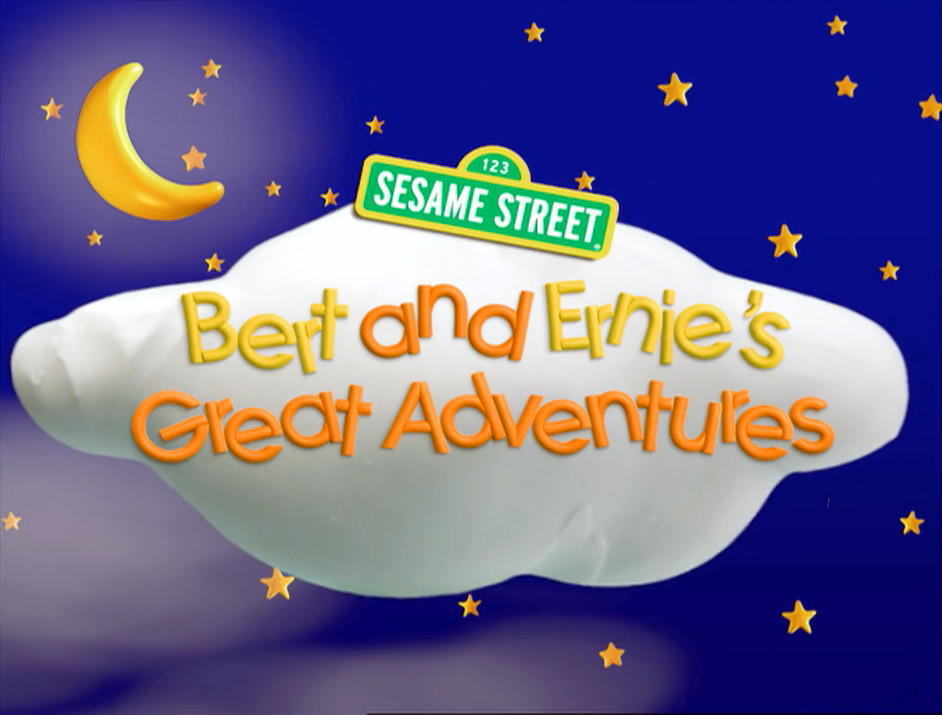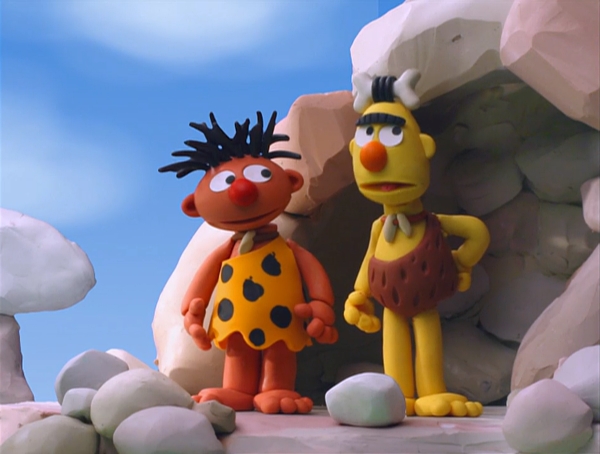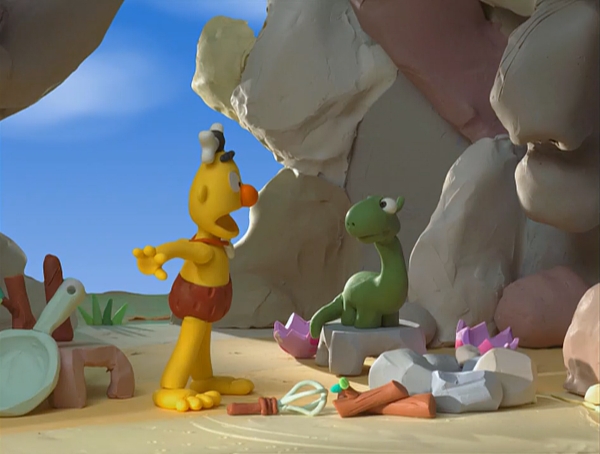 Animation
Bert And Ernie's Great Adventures
Ernie and Bert are cavemen this time. Since they have no grocery stores or restaurants, they must find food on their own. Ernie finds a giant egg in a nest and he and Bert take it back to their cave. When Bert starts to cook it, it hatches and a baby dinosaur emerges, calling the attention of the Mama Dinosaur. After getting chased, they see how sad the mother is without her baby, so they give him back and are rewarded with bananas to eat.
(EKA: Episode 4174)
FRAME 3
Rosita frantically searches for the number of the day (2), and finds it in Big Bird's nest.
FRAME 4
Big Bird told his teddy bear Radar that it's time to pick a friend the viewer would like to watch "Elmo's World Up And Down" with. Snuffy tells Radar that starting 2017-present, which means the viewer was about to watch that from the video "Are You Ready To Learn?" right after The Alpha Baa Baa Twinkle Song. They say goodbye to the viewer and they celebrate the success of their nest sale with birdseed milkshakes.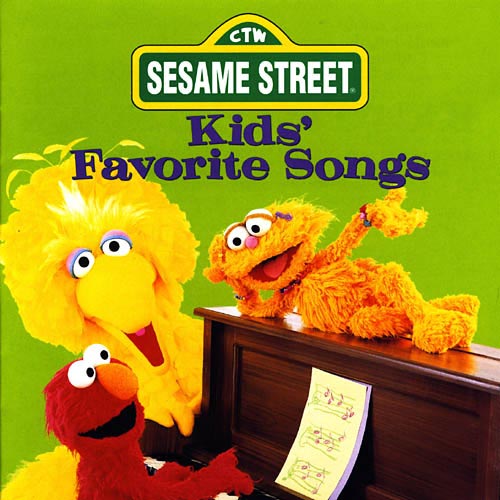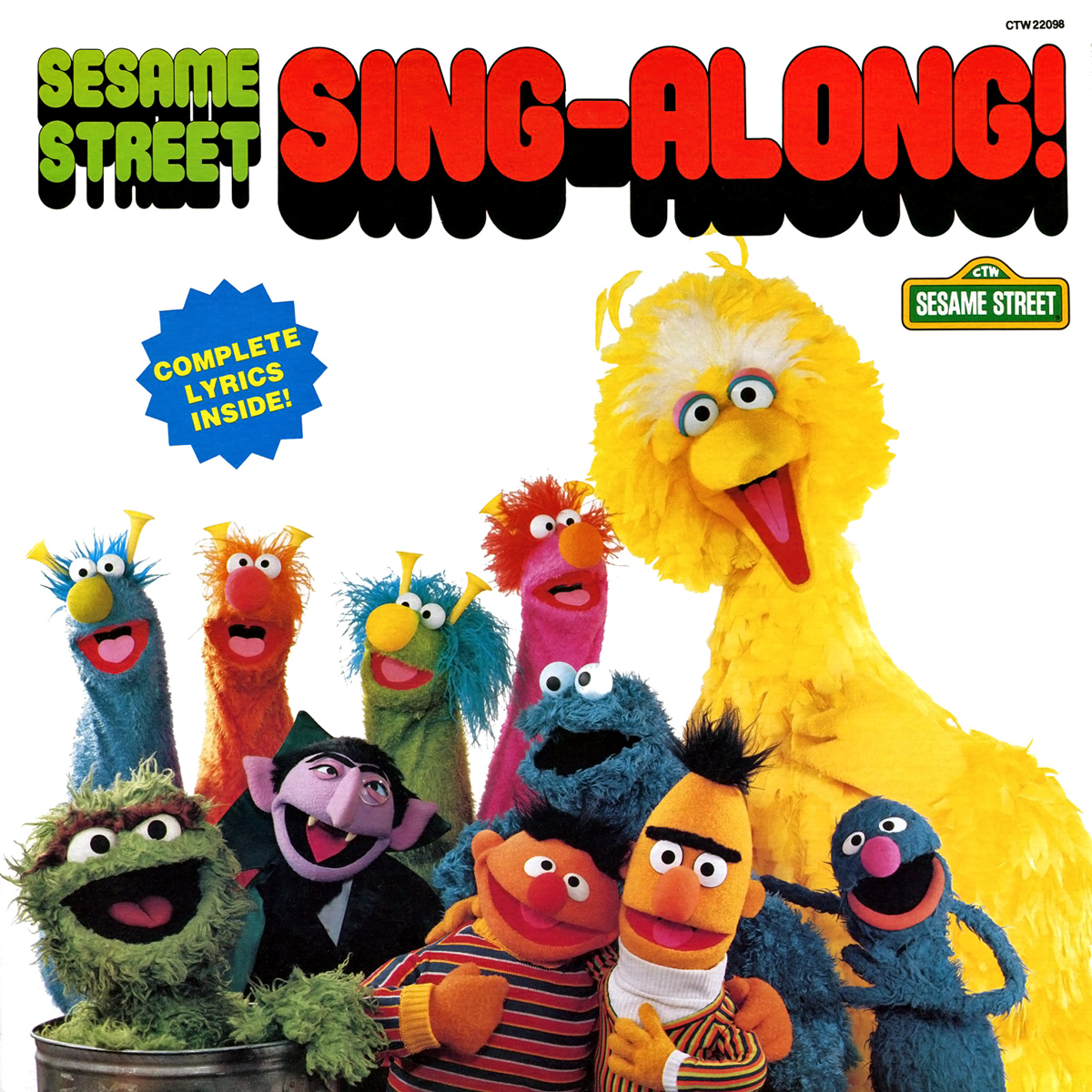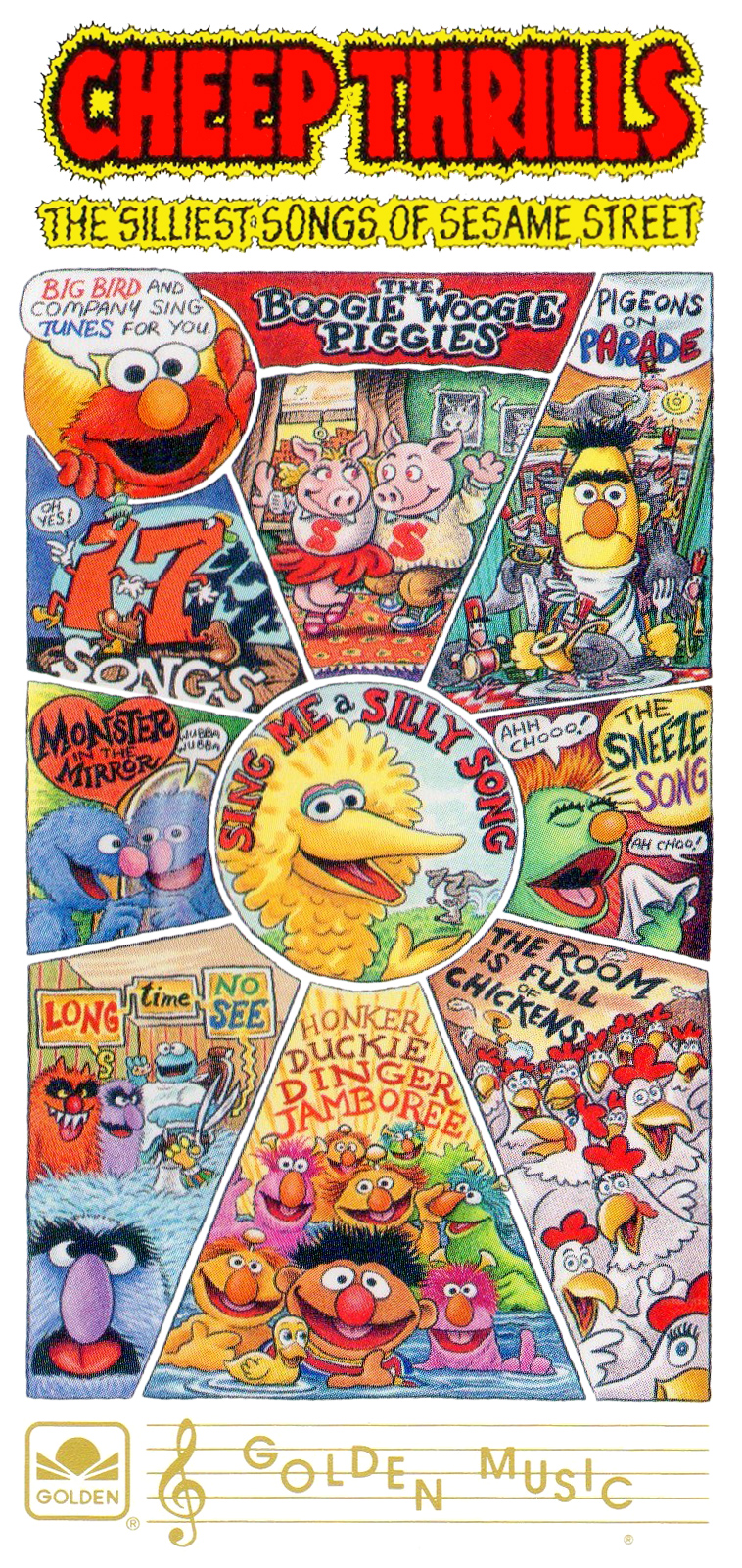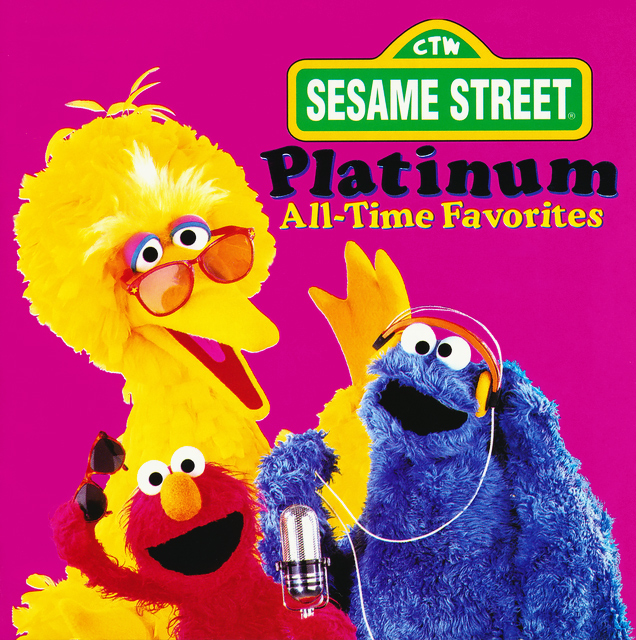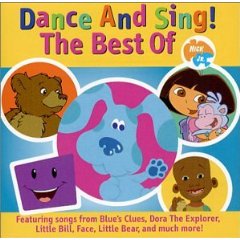 The Farmer In The Dell
John Jacob Jingleheimer Schmidt
Ring Around The Rosie/Skip To My Lou
She'll Be Coming 'Round The Mountain/Turkey In The Straw
Grouch Medley: Jack And Jill/Little Miss Muffet/Mistress Mary
In The Evening By The Moonlight
ABC Medley: ABCs/Baa Baa Black Sheep/Twinkle Twinkle Little Star
Row Row Row Your Boat
Old MacDonald
I've Been Working On The Railroad
The Eensy Weensy Spider
Oh Dear What Can The Matter Be
Oh Susanna
Home On The Range
This Little Pig Went To Market
Let's Sing A Song That Everybody Knows
Let's Go Driving
This Old Man
Sing After Me
Sesame Street Theme/The People In Your Neighborhood
Six Little Grouches
Tongue Twister
Join Into The Game
Bingo
Take Me Out To The Ballgame
I've Got Me A Rooster
Rubber Duckie/I Love Trash/Everyone Makes Mistakes
Hush Little Baby
There's A Hole In The Bottom Of The Sea
The More That We're Together/Let's Sing A Song That Everybody Knows
Sing Me A Silly Song
The Room Is Full Of Chickens
The Honker-Duckie-Dinger Jamboree
Capitan Vegetable
The Ballad Of Casey McPhee
Honk Bang Whistle And Crash
There's A Bird On Me
The Telephone Opera
Mary Had A Bicycle
Itch And Scratch
The Boogie-Woogie Piggies
What Do You Do With A Fruit
Lambaba
The Sneeze Song
Monster In The Mirror
Long Time No See
Pigeons On Parade
Sing Me A Silly Song (Reprise)
Time To Sing
Apples And Bananas
Take Me Out To The Ballgame
Octopus's Garden
Fais Dodo
In My Garden
Riding In An Airplane
Like Me And You
Down On Grandpa's Farm
The Bowling Song
Tingalayo
Somewhere In The World
Walk Outside
De Colores
Twinkle Twinkle Little Star
One Light One Sun
Sesame Street Theme
ABC-DEF-GHI
People In Your Neighborhood
Rubber Duckie
Elmo's Song
Doin' The Pigeon
"C" Is For Cookie
I Don't Want To Live On The Moon
Monster In The Mirror
Sing
Happy Tapping With Elmo
Fuzzy And Blue
Bein' Green
Lambaba
What Do I Do When I'm Alone
One Fine Face
I Love Trash
Little Things
Put Down The Duckie
We Are All Earthlings
Doo Doo Dee Doo
Feres Jacques
Country Hop
Colors
Tracing Shapes
Funky Jelly Monster
Moo-moo
Face Mambo
Spelling Face
Blue's Clues Theme Song
The Planet Song
Healthy Snacks
Oranges Grow On Trees
The Buddy Boogie
So Long Song
Humming
Little Bear Theme Song
Little Bear's Band
Gullah Gullah Vignette
Gullah Gullah Island Theme Song
Down Down Baby
Yes I Can
I Love A Haircut
Head And Shoulders
Nick Jr. sings
Oswald Theme Song
The Penguin Polka
I Guess You Never Know
Rollerskating
Maisy Theme Song
Franklin Theme Song
Maggie And The Ferocious Beast Theme Song
My One And Only Box
Hamilton The Ham
Kipper Theme Song
Little Bill Theme Song Checkers Open
Little Bill Theme Song Checkers Close
Alphabet Song
Dora The Explorer Theme Song
Map Song
Backpack Song
Travel Song
We Did It
Goodbye Song