Bayou Magic To Learn is the tape when Telly used his magic to Uncle Wally. March 28, 1976 @ 8:00 AM.
COLD OPEN
Big Bird welcomes the viewer to Sesame Street while the worm delivery lady gives a special delivery for Slimey and his worm friends. Big Bird thinks he's been getting mail lately full of the moon because he wonders what's going on today.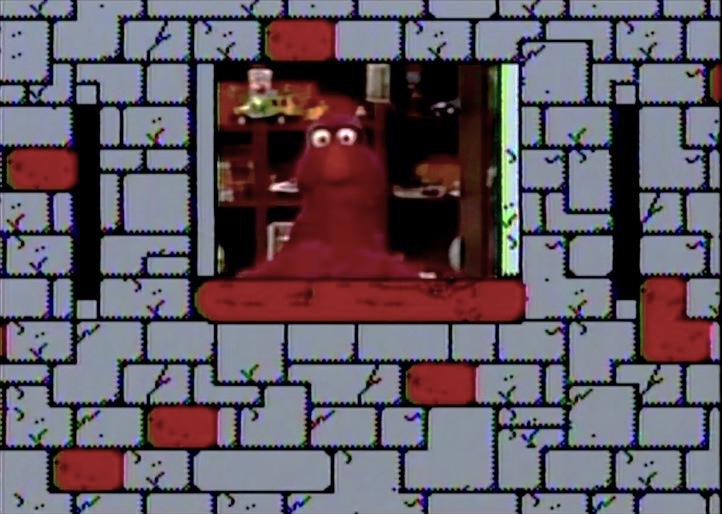 FRAME 1
Telly Monster is inside the window of Hooper's Store, with the window surrounded by pixelated bricks. Pretending that an evil magician has trapped him inside, he asks the player to use the controller to erase the bricks.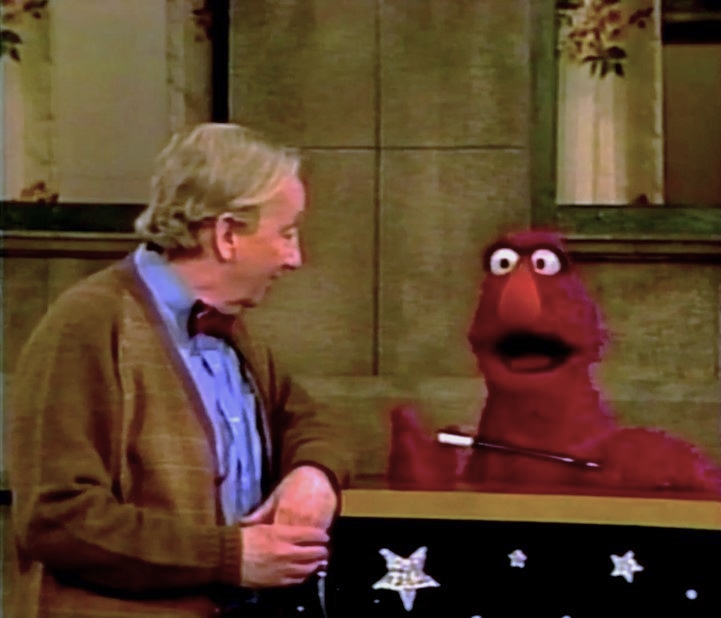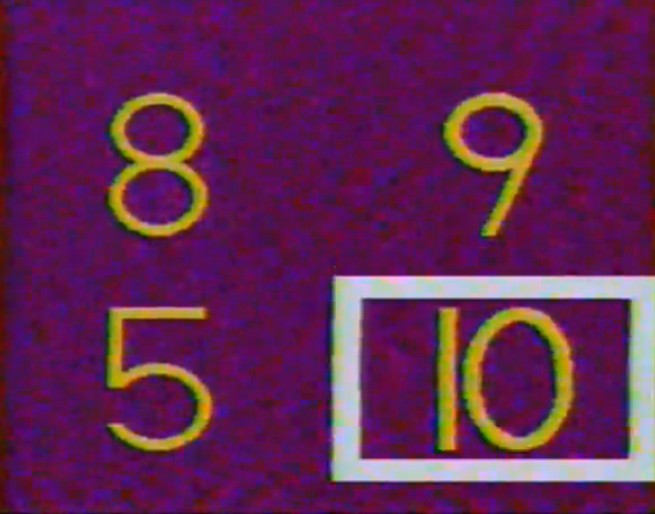 FRAME 2
In front of 123 Sesame Street, Telly has set up his traveling magic show. Uncle Wally comes up to his stand and mentions his brother, Filbert, who is a magician. He jokes about one time he saw him walking down the street and he "turned into a supermarket". Telly then has the player show Uncle Wally their number trick, where Telly makes four numbers appear (8, 9, 5 and 10) and has the player choose one, which will be used for a later trick. To help remember the number, Telly plays a song from Snook called "Curve Of The World."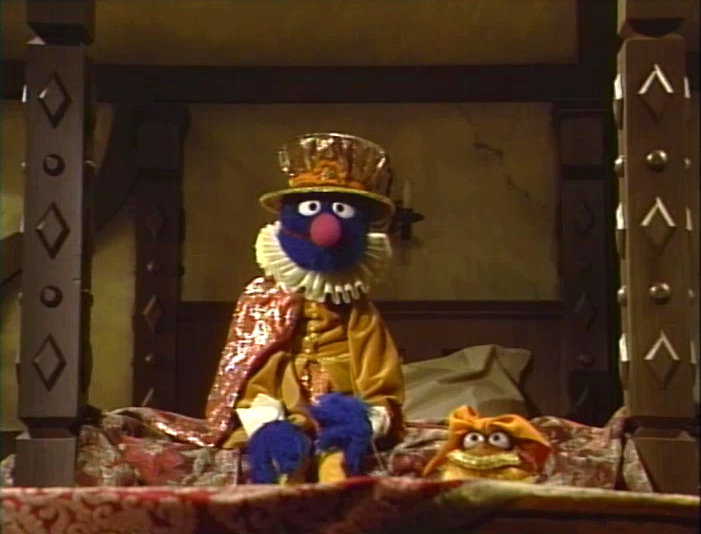 Monsterpiece Theater: The Taming Of The Shoe (with library intro)
(EKA: Episode 2607)
Video: Little Red Riding Clover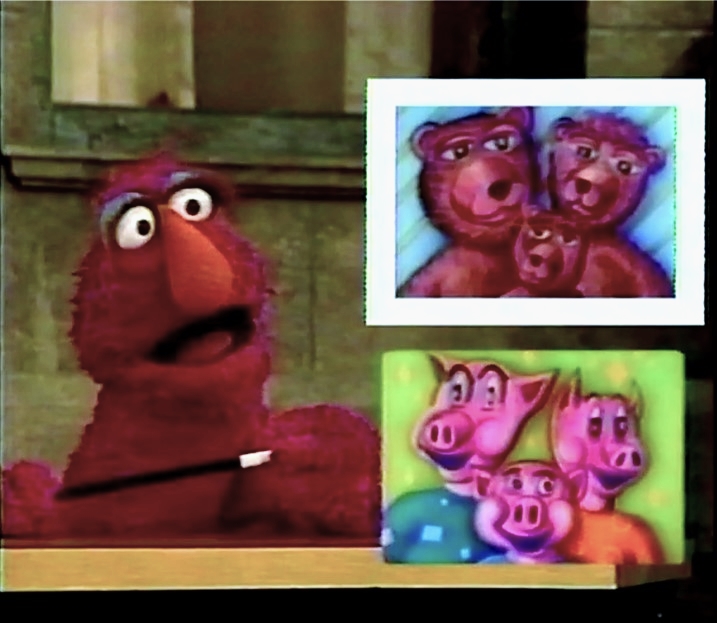 FRAME 3
Uncle Wally displays the magic rope his brother gave him, which has three ends (the third one is revealed by him tossing it away). Now, it's story time and the player must choose what the story will be about: pigs or bears, bricks or porridge, "Blow your house down" or "Sleep in the bed".
Elmo reads the finished story, concluding with the "supermarket" joke.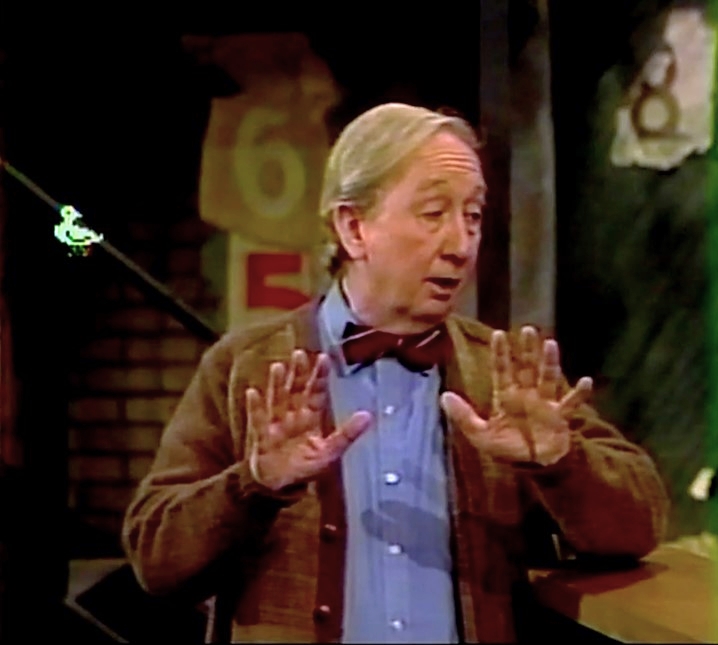 FRAME 4
Uncle Wally shows another of his brother's tricks, which gives him an extra finger. He counts down the fingers on one hand (starting at 10 and stopping at 6), then adding 5 to the 6, making 11 fingers. He then waves Telly's wand to make the next segment play.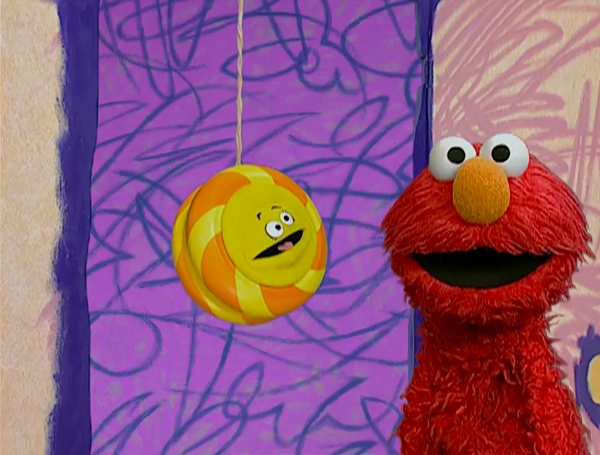 (EKA: Episode 4080)
FRAME 5
Back on the street, Telly recalls a trick Mumford once performed and plans to recreate it. He gives the player the choice to take either Oscar or The Count's voice and give it to either Big Bird, Buster the Horse, Forgetful Jones and Elmo. He then gives the choice of swapping either Grover, Cookie Monster, Ernie or a duck's voice with Big Bird's and Forgetful Jones'.
Song
Ernie and Bert sing "Things That I Remember" with over the Ernie and Bert clips plays.
(EKA: Episode 3656)
FRAME 6
Now, Telly asks the player to remember their number from earlier, because it's now time for his number trick. He waves his wand over his magic hat and pulls out your number! He then plays a cartoon that may feature your number was 10.
Song
Cookie Monster sings "Me Gotta Be Blue."
(EKA: Episode 2909)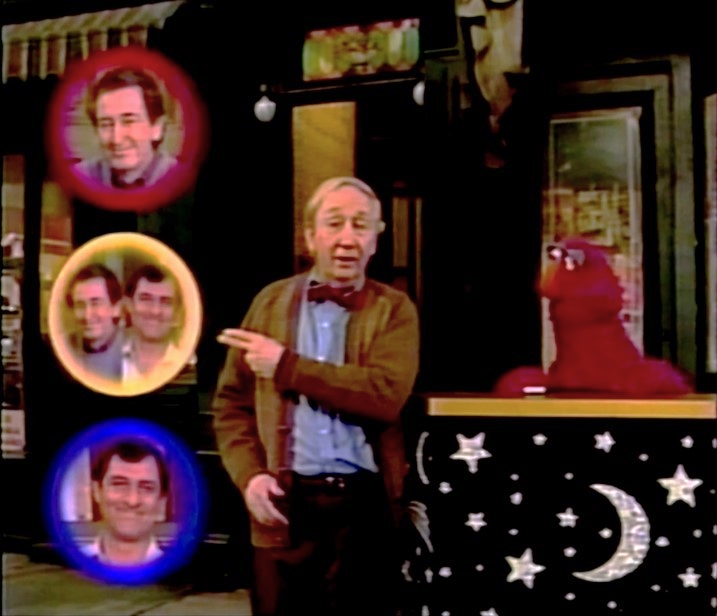 FRAME 7
Telly pushes his stand down the street and enlists the help of Uncle Wally, who explains how the next segment will work.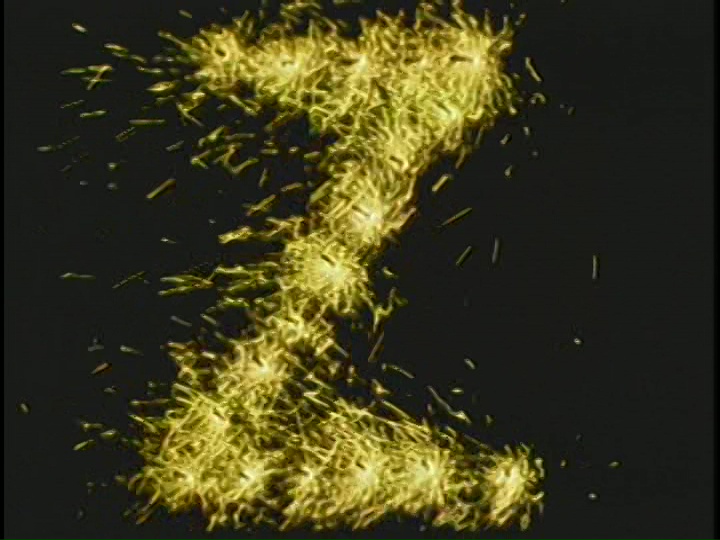 Film
Fireworks Alphabet
(EKA: Episode 1206)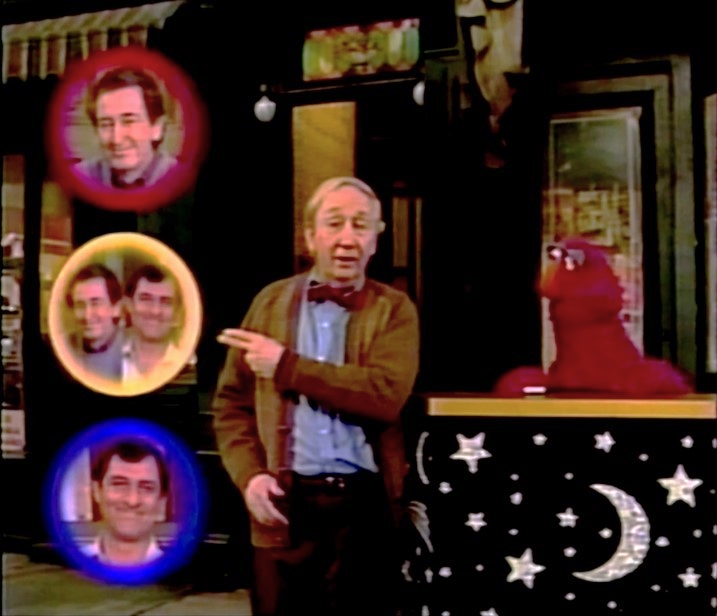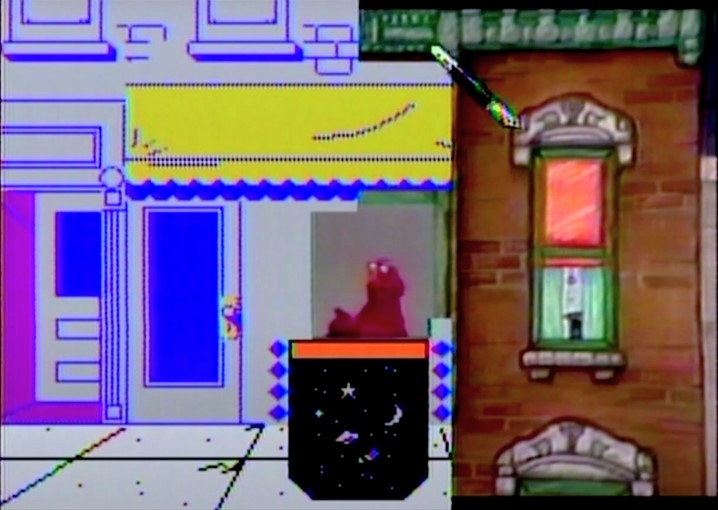 FRAME 8
Fireman Duck loves his magic, but it's too late to do more because it's time to do The Ten Second Tidy. Telly, now on a virtual Sesame Street, needs help getting home and can't lug his stage back home with him. He asks the player to use their controller to build his apartment window and building. Uncle Wally appears in his house, making another magic joke.