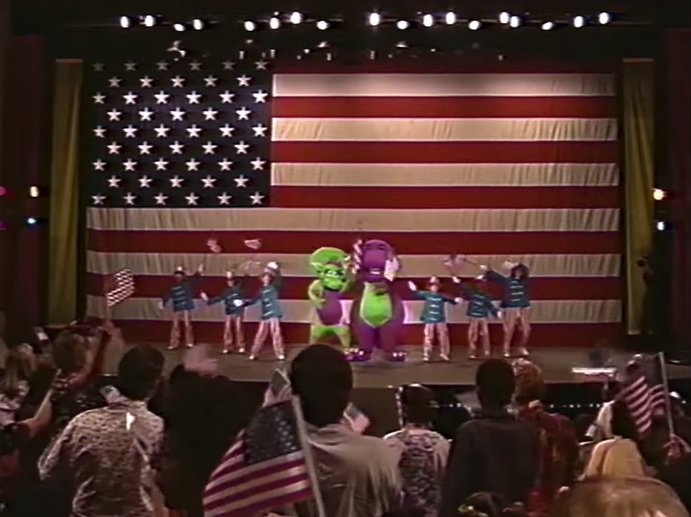 Program Date: July 1, 1991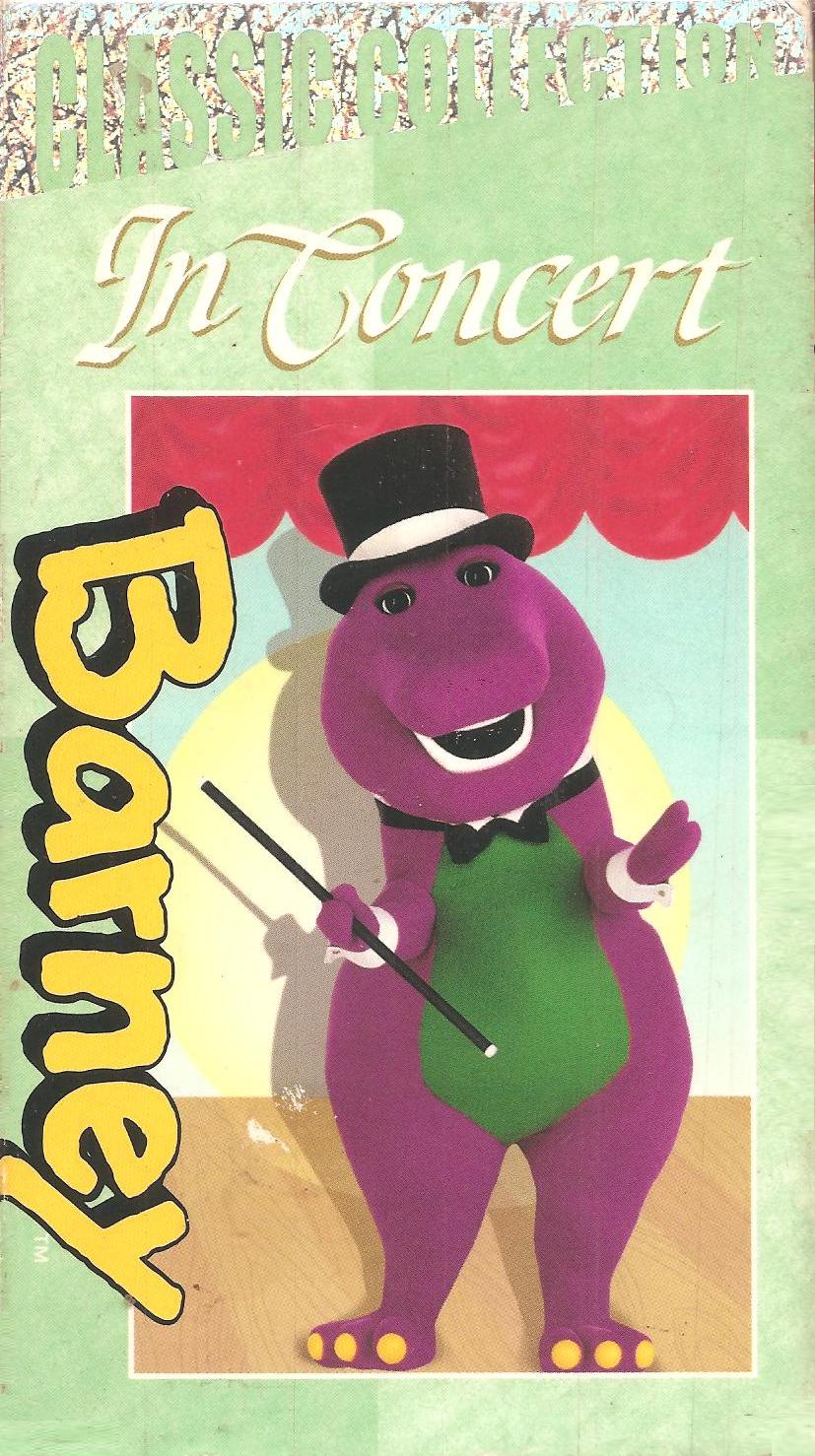 Barney and the Backyard Gang perform at the Majestic Theater in Dallas, Texas, singing both familiar children's tunes and hits from the video series. Barney introduces a new friend named Baby Bop, a shy two year old triceratops, who joins in the show after meeting the Backyard Gang.
Song List
Edit
Barney Theme Song
Everyone Is Special
Backyard Gang Rap
We Are Barney And The Backyard Gang
Down On Grandpa's Farm
The Noble Duke Of York
Pop Goes The Weasel
Alphabet Song (English, Hebrew and French)
Where Is Thumbkin
Sally The Camel
Mr. Knickerbocker
Mr. Knickerbocker (Reprise)
Baby Bop's Street Dance
Itsy Bitsy Spider
Bubble Bubble Bath
Hurry Hurry Drive The Firetruck
Down By The Station
You're A Grand Old Flag
I Love You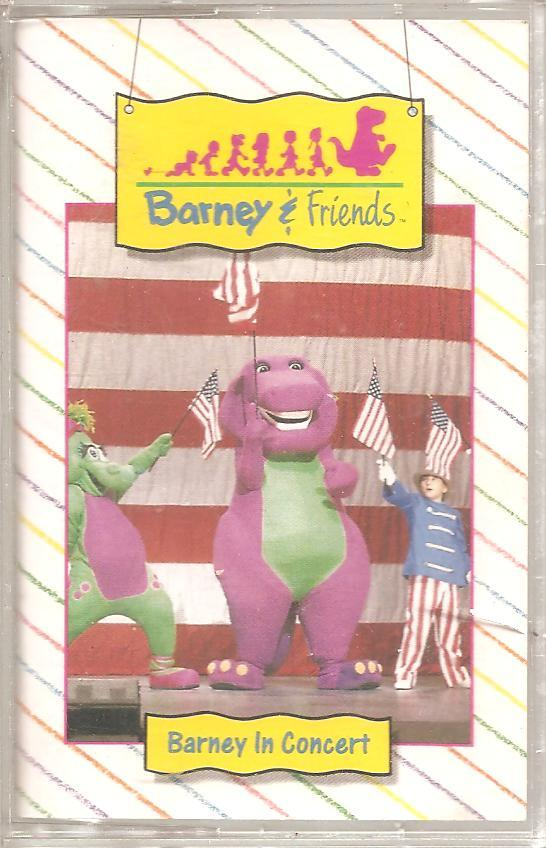 Also get the Barney In Concert cassette on 1993 from Time-Life Music.
Ad blocker interference detected!
Wikia is a free-to-use site that makes money from advertising. We have a modified experience for viewers using ad blockers

Wikia is not accessible if you've made further modifications. Remove the custom ad blocker rule(s) and the page will load as expected.